Are you ready for some fun today? We have some cute new things to show you for today's Papertrey Ink countdown!
If you enjoyed the Potbellies I came out with for the holidays, you might be excited about today. I designed a Potbellies: Unicorn! So fun. We're kind of in to unicorns around here, so I'm excited about this one. I'm also using this month's Words to Live By set -- this month's word is Smile.
You can see these products in full by clicking over to the Papertrey Ink Blog here. They'll be available for purchase beginning at 10pm ET on January 15th, only from the Papertrey Ink store.
I'm excited to show you today's projects! First up are some candy holders using the Potbellies: Unicorn with the large bubbles.
I cut all of the pieces from white cardstock and then added color by sponging ink onto the nose portion and hooves, and watercoloring the hair.


I also created an everyday sentiment set to go along with them, perfect for birthdays, and more! Here I used the "hoping your day is filled with magic" sentiment. Many have asked if there's a way to create these so that they don't need to be destroyed to get the candy out. I just use removable glue dots. I wrap four of them around the edges of the two bubbles to hold them together, and also to affix the front and back bodies to the bubbles. I usually add one more glue dot to the head to help hold everything in place. This makes it secure enough to stay together, but easy enough to pull it apart without having to tear the paper.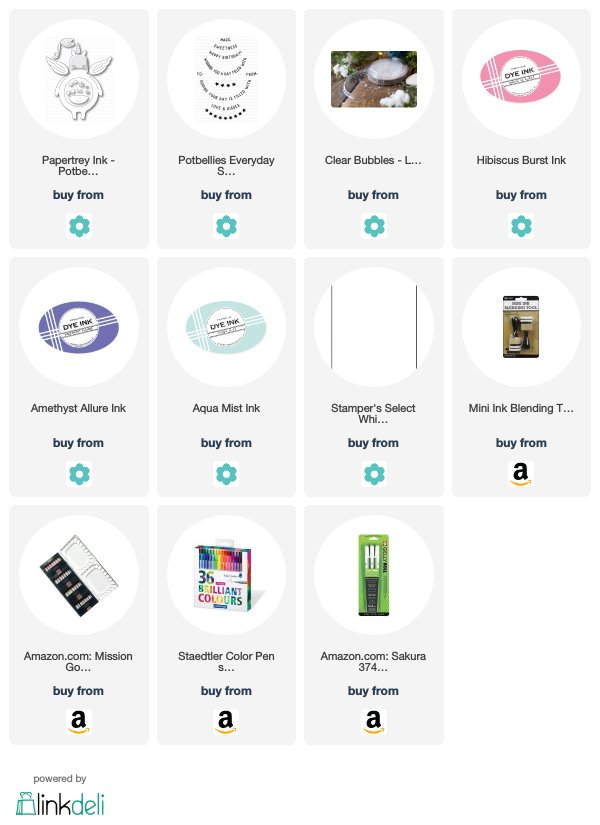 Up next I have a fun shaker card. You can put two of the Potbellies back to back, attached at the head, and then score the back layer at the neck to create the fold of the card.
Before attaching the bubble to a solid layer to use as a backing for the shaker, I stamped the "happy birthday" sentiment from the Penned Elegance set. I filled the shaker with sequins, glitter, and faux mica flakes. Did you notice the wings? Yes! There are wings you can add. Here I watercolored them first, then coated them with glitter. Also, the horn was cut from Luxe Gold cardstock.
Here's a bit of a side view so you can hopefully see how it opens up like a card.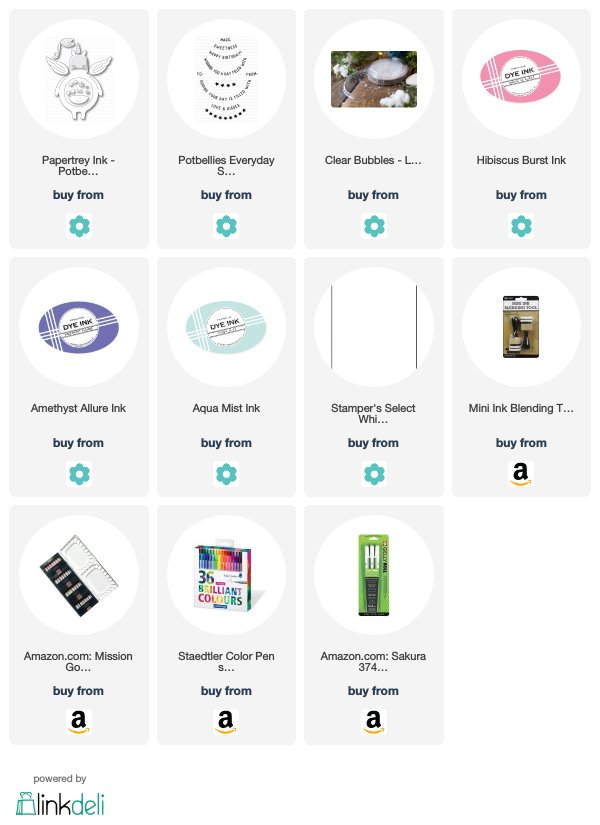 Besides a unicorn, you can use your imagination to turn it into all sorts of different animals. The design team really went all out and I just love how creative they got! I created a horse by cutting everything from shades of brown.
I added one of the sentiments from the Petite Places: Barnyard Sentiments set, which is just perfect for this! I also cut a bandana from Pure Poppy plaid paper and added it around his neck.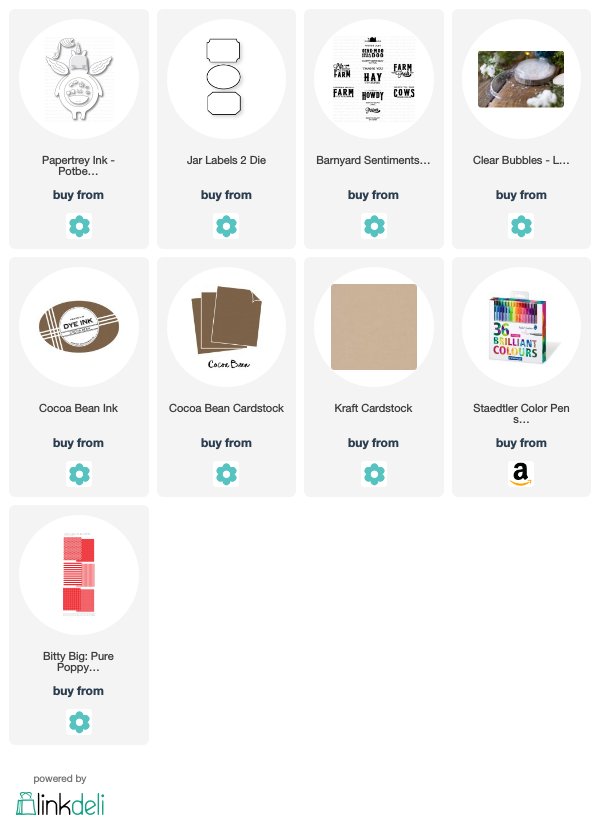 Next I have a card that uses the Unicorn. I started by creating some soft fluffy clouds for him to float on. :-) I used the Clouds die and did a combination of sponging over masks cut from copy paper, and also layering some cardstock diecuts over the top.
I used the new Worth the Wait set to diecut and stamp the heart, then nested it back inside the negative space.
I scattered a few sequins in the sky for some sparkle. Just a quick and easy and fun card to put together!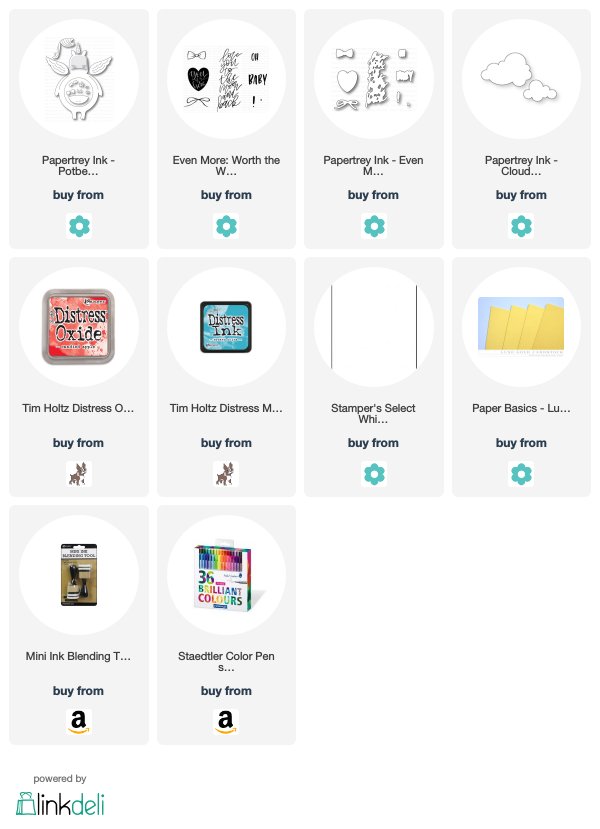 Lastly today, I have a card that uses the new Words to Live By: Smile set, combined with the cute monster from Scared Silly.
I thought this fun sentiment from the set would be perfect with the monster. :-) I also gave him a balloon to hold, from the Birthday Balloons set, making this a great birthday card.


The background was done by just watercoloring with some bright colors. When it was dry, I stamped over it with Fresh Snow ink and a new text background, which you'll see more of tomorrow.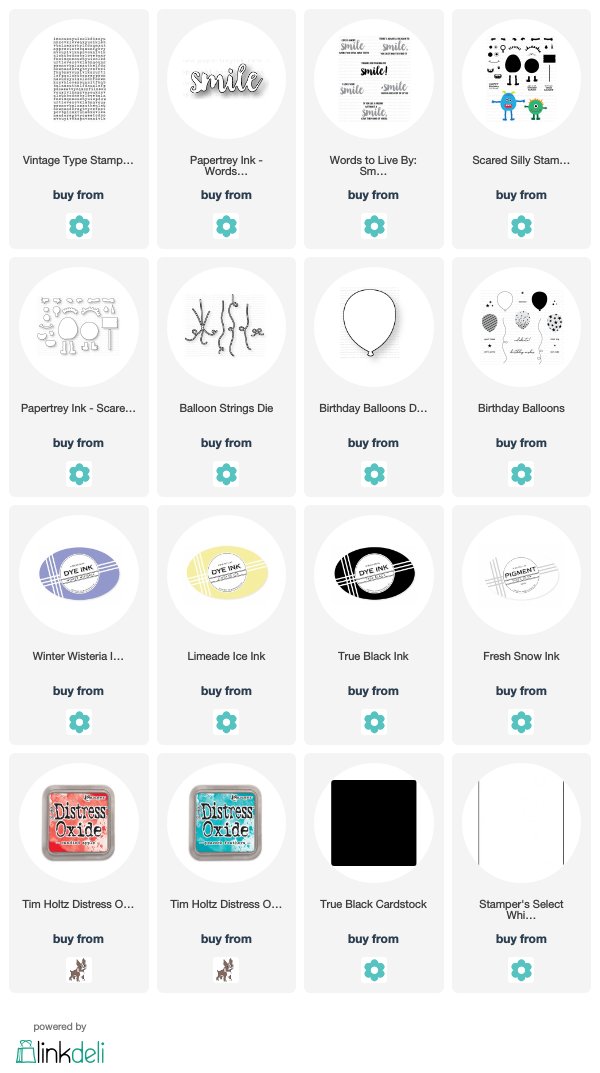 I hope you enjoyed today's projects and products! I'll be back tomorrow to wrap up the release with one more day of reveals!