It's time to kick off the December Papertrey Ink countdown! If you're looking for a break from all of the holiday busyness, grab a cup of coffee and come see what we have in store for you this month!
The design team is showcasing several things today...a new Text & Texture set that features a fun bokeh background, perfect for birthdays, celebrations, or just about anything! We're also showcasing this month's Words to Live By -- the word of the month is "happiness". We have a new addition to the popular Penned Elegance collection, and we have some new dies by Dawn called Delicates. So many fun goodies and you can see them all here on Papertrey's Blog.
All of these new goodies will be available beginning at 10pm ET on December 15th from Papertrey Ink.
Let's get on to a few projects showcasing these new products. First up is a card that uses my new Text & Texture: Bokeh, paired with Words to Live By: Happiness.
The background is quick and easy, with the two step Text & Texture stamps. I used some ombre inking to add extra color and shading. When I had my panel all stamped, I diecut the "happiness" word using the die that coordinates with the WTLB: Happiness set.
To add a little more texture, I colored some vellum with pink and yellow Copics, then punched some circles using 1/2" and 3/4" circle punches. I also added in a few iridescent sequins.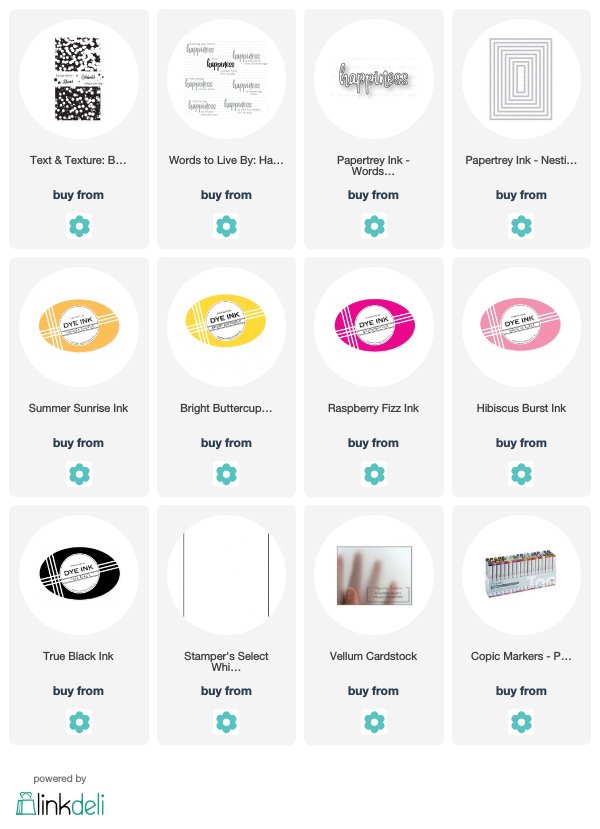 My next card uses the Text & Texture: Bokeh background, along with a few other new things. The balloons are a new set you'll be seeing more of a bit later in the countdown. The sentiment is from the new Penned Elegance II set.
I stamped the background with Aqua Mist for the first step, and Hawaiian Shores plus a bit of Tropical Teal sponged on the top to add a bit of shading.
The balloons were stamped with Harvest Gold, Pale Peony, and Lilac Grace inks, also sponged with some deeper shades (Bright Buttercup, Berry Sorbet, and Amethyst Allure). That pretty birthday wishes sentiment from the Penned Elegance set was stamped with Berry Sorbet ink onto the matching diecut.
Supplies not linked, but available on December 15th from Papertrey Ink: You Make My Heart Soar stamp set and matching die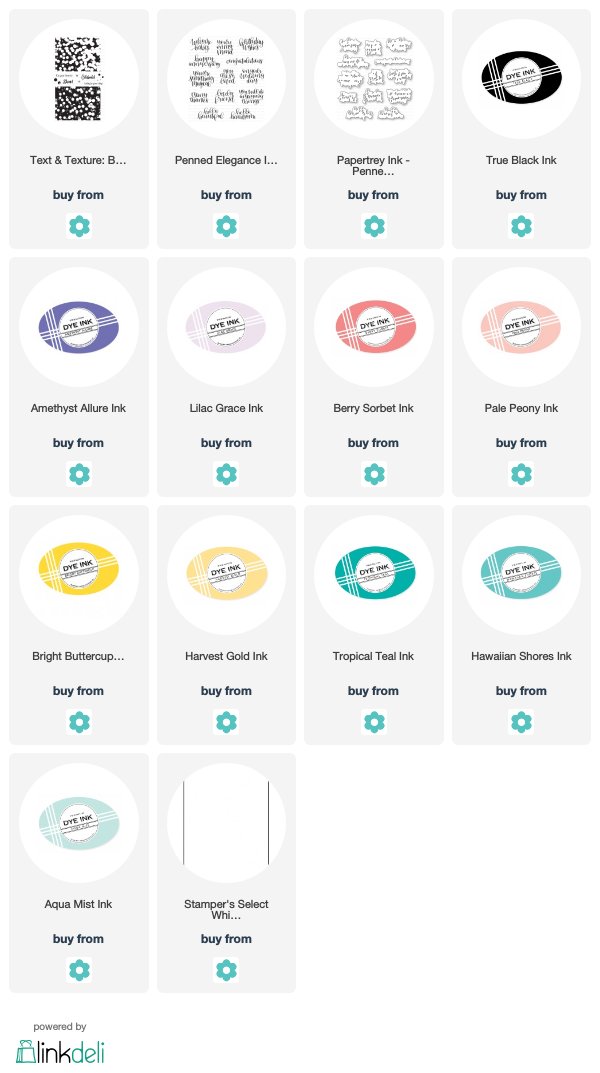 My next card uses another sentiment from the new Penned Elegance II set, this time paired with some new dies called Delicates. These are so pretty, and just like the name implies...so delicate. They can be used separately, or stacked like I did here.
I had fun diecutting these from watercolor paper, then watercoloring them with lots of bright colors, letting the colors blend together. I stacked them up and layered the diecut "many thanks" sentiment over the top.
I also had fun creating the background for these pretty dies! I wasn't sure what I was doing when I started :-), but I just started splattering all of the colors I used to paint the Delicates, then brushed a few of them around, and stood the paper upright to let them run. I think it turned out pretty fun!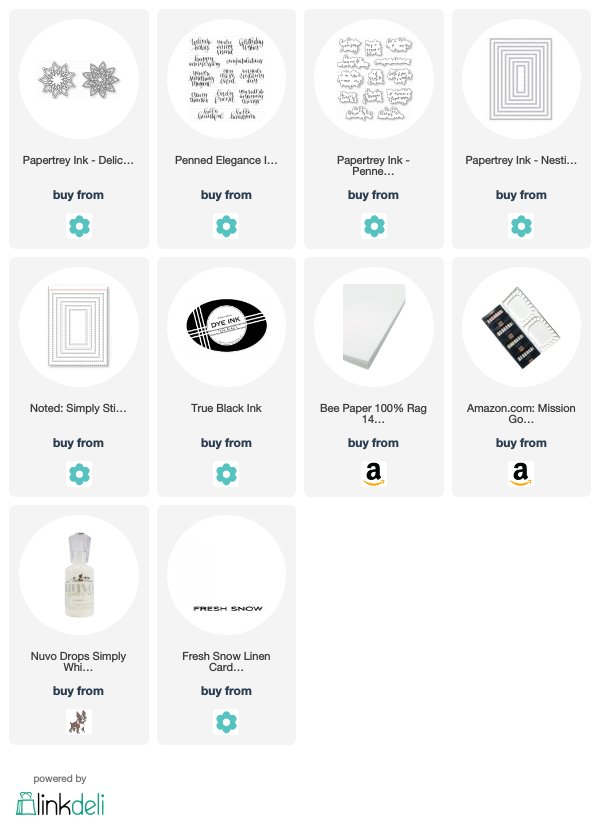 Thanks so much for stopping by! I hope you liked what you saw for Day 1 and I hope to see you back here tomorrow for Day 2!