I hope you all had a great Thanksgiving and got to sleep off your turkey this morning. :-)  
I know we're all ready to jump into Christmas festivities with both feet, but before we do, I wanted to share one more Thanksgiving project with you that I didn't get a chance to!  
Ever since the Fairy Tale Christmas kit (which is in stock now!) was released, I have been anxious to create projects for occasions other than Christmas.  The cute trees and animals are perfect for any season, if you just accessorize them a little differently and change up the colors.  I created a bunch of fall pop-up cards for some special people, using the same assembly I showed in this video when the kit was released. 
I colored the girl in some fall colors and added some small leaf diecuts to the trees, using the Shaker Shapes: Pumpkin die.  The sentiments were stamped with the Forest Floor: Autumn set.
The inside is done up in a fall scene with both the boy and girl and all the animals from the Fairy Tale Christmas set.  I also added a few small pumpkins, which are from the Fence Line Autumn set.  They're just the perfect size!



I stamped some small leaves on the inside, as well as a sentiment from the Choose Joy stamp set. I created a pocket inside to tuck a gift card. 



And I know, I'm totally off the wall here, with everyone having Christmas on the brain, but I have a spring/Easter card!  I've really been wanting to do up those cute bunnies and trees with spring pastels! (and give you some inspiration for keeping that Fairy Tale kit out well past Christmas!)  I added some small flowers and leaves to the trees using the Nesting Cover Plate die.  The tiny eggs are from the Home to Roost set that was just released, and the tulips are from the Fence Line: Spring set.
The inside is done with the same pop-up design, just all decked out for spring. 
The sentiments I used here are from the Bunny Basket set, and they are just the perfect size!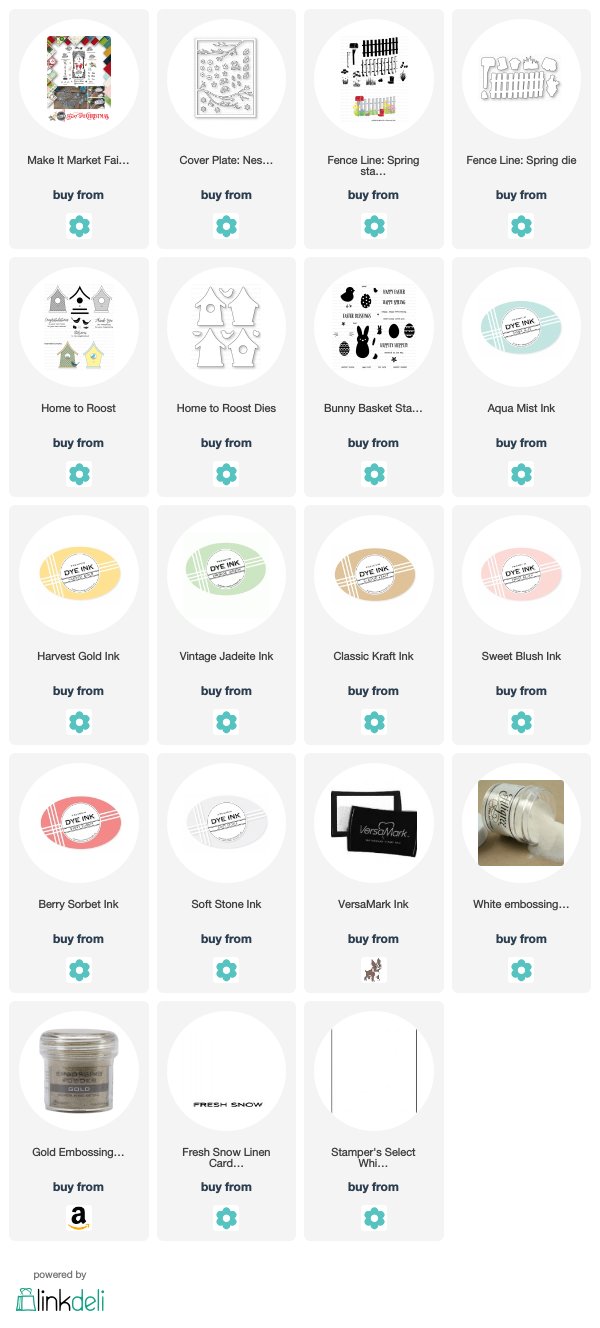 And, of course we can't forget about the original Christmas version, which is probably one of my all-time favorite projects.  I know I posted it before, but I just had to round out the seasons with the winter version (I guess I should've done summer too!?)
Thanks so much for stopping by today!  Enjoy the rest of your holiday weekend!