Good morning!  So excited that it's time to kick off the October Papertrey Ink countdown!  We're continuing with my favorite time of year for crafting...all of the new Christmas stuff!  We've got another month packed full of great things that I can't wait to show you.
Today we're introducing several new things, you can see the products in detail HERE.  Today's reveals include a gorgeous set geared towards embellishing envelopes (and woah, a whole lot more, this set is gorgeous!) called Pleasing Envelopes.  One of my new sets is also being shown, and it's called Fawn & Flora...it has the sweetest little fawn that you can embellish with flowers, both for the holidays and everyday.  There are also some new stand-alone dies.  
All of these new products will be available for purchase beginning at 10pm ET on October 15th from Papertrey Ink. 
I have several projects today, so let's get started!  
First I have a few different tag ideas.  The first is a super simple folded fawn-shaped tag using my new Fawn & Flora set.  
These are so quick and fun to make!  I just took a scored/folded piece of cardstock and diecut it so that the tops of the ears were just above the fold so they didn't cut through.  There are two different bouquets included in the Fawn & Flora set - one with holiday greens, and the other with roses and everyday greens to use for non-holiday occasions.  I used the holiday bouquet here and placed it on top of the fawn's head.  I stamped a "to/from" on the inside (from the Fairy Tale kit stamps), as well as just a couple of the small single floral images from Fawn & Flora.


My next set of tags is perfect for tucking in a gift card.  These use a new die called Folded Pocket Tag.  It's such a great set, so easy to put together! 


I cut an oval window from the front, using the pierced oval die included in the Folded Pocket die set.  I stamped around the outside using the pine boughs from the new Pleasing Envelopes set along with some small individual flowers and leaves from my Fawn & Flora set.


The backside of the tags was stamped with sentiments and more greenery from the Pleasing Envelopes set.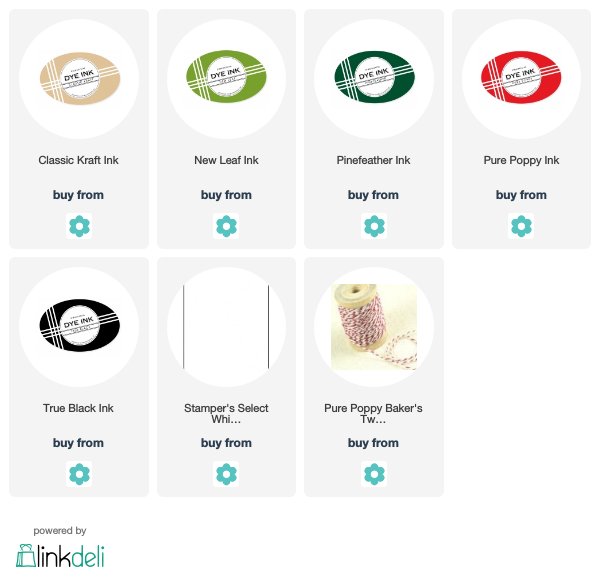 Next I have a Christmas card using the Fawn & Flora set combined with the tree stencil from my Fairy Tale Christmas stencil set. 
I sponged over the stencil with some Broken China Distress Ink, then stamped the fun sentiment in True Black and Pure Poppy inks.  There are several punny sentiments in the Fawn & Flora set, some for the holidays, some for everyday. 


I used the Christmas floral bouquet again, but this time I used two of them and formed it into a wreath around the fawn's neck.  I also embellished around the sentiment with some of the small individual flowers and leaves, and also a few sequins.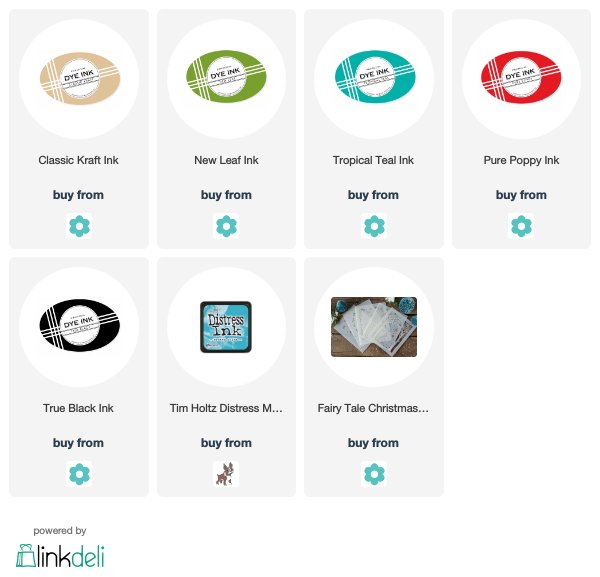 My last project for today is a sweet baby card using the Fawn & Flora set.
This time I stamped the Fawn using Sweet Blush ink.  I used two of the everyday floral bouquet to create the wreath around her neck.  I stamped the "hello deer!" sentiment from the set, and also a few of the small sprigs around it.  This was all placed on this month's Shape Shifter die, which is a pretty square surrounded by branches, very much like the Mix & Mat: Plaid set, which is one of my favorites, but this time in a square format!


For the background, I diecut a panel using the Scallop Stackers: Small die, then sponged it with Sweet Blush ink, and created a cute calico pattern using the small flower and leaf stamps from the Fawn & Flora set.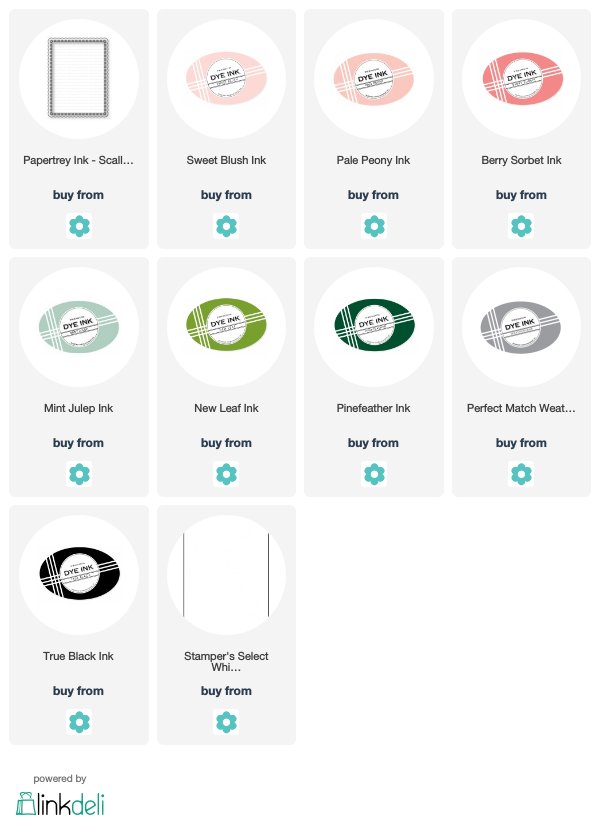 Thanks so much for stopping by to see all of the Day 1 products and projects!  What do you think?  Are you excited about all of these goodies?  I hope you'll stop by again...we have four more days of exciting reveals!