Last week I asked on the forum if there were any requests for Make It Monday video topics and there were some requests for projects using just diecuts.   Although it's not a Make It Monday video, I decided to play around with the idea and see what I could come up with using just dies (I cheated and did add just a couple small stamped sentiments!).  I had so much fun!  I experimented with creating colorful diecuts using an easy wet-on-wet watercolor technique, then adding details by hand with pens.  The result is so colorful and fun! 
First of all, what is wet-on-wet watercolor?  If you've experimented with watercolors at all, this is one of the easiest and most fun things to do.  Just simply wet your watercolor paper with plain water so that it's nice and wet (but not pooling with water) and then just paint (or kind of dab and dot) over the wet paper with your watercolor paints, and watch the colors blend and mix!  This technique works best with a quality cotton watercolor paper, which will handle the wetness better, and the colors will flow and blend, rather than just sitting on the surface of the paper like they can do with cheaper papers.  
You have a couple of options for using this technique with diecuts.  You can paint on your watercolor paper first and then diecut it, or you can diecut first and paint last.  It all depends on the look you want to achieve, and I'll show you some examples of both in today's projects.
So my first project uses the Leaf Prints dies.  I just love these leaf dies and I pull them out every fall, even though they were released several years ago, they just never go out of style.  
This is an example of diecutting first, and watercoloring second.  I wanted to be a little more precise in my shading than what I could achieve by simply diecutting paper that had already been watercolored.  I wanted to direct some of the shading and color blends to where the veins would be.  


When the leaves were dry I added some splatters and then drew in the veins with a white Jellyroll pen.  I layered them over a panel of watercolor paper the was also painted with a little wet-on-wet yellow.  The sentiment is from Words to Live By: Gratitude.  The diecut word was watercolored with the same wet-on-wet technique.  I'm using some new watercolors I just got and I love how vibrant they are! (link in supply list below)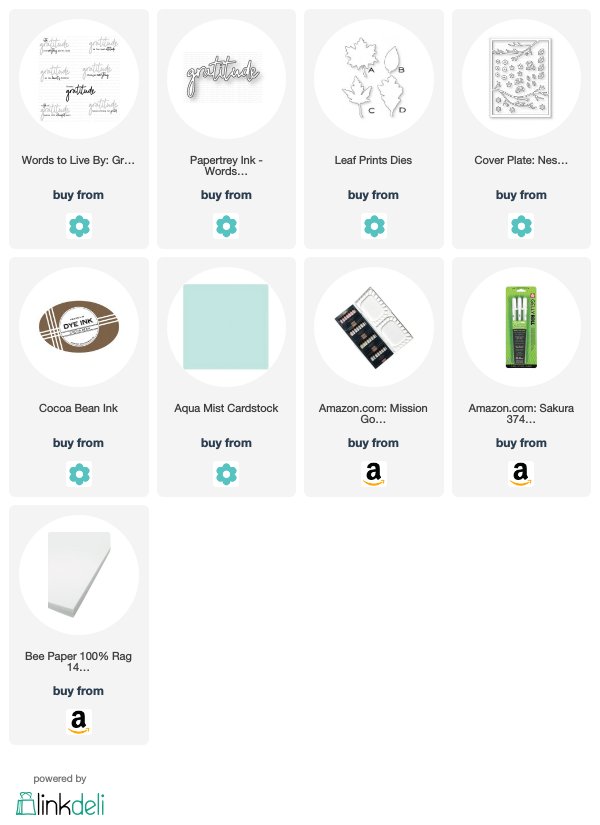 My next card is also autumn themed.  Here I started with the Tiny Town: Spooky Yard tree die.  This is another example of diecutting first and painting second.  I wanted to create a birch-like look on the trees, so I added some gray shading using my watercolors, and added the finer details with a gray pen.  
The leaves here are an example of watercoloring first, diecutting second.  I didn't want to do each of those tiny leaves individually, so I watercolored a whole panel with bright yellows and golds, then diecut my leaves from that panel.  
The sentiment here is from Color Pop: Autumn and everything was layered over more watercoloring in the background.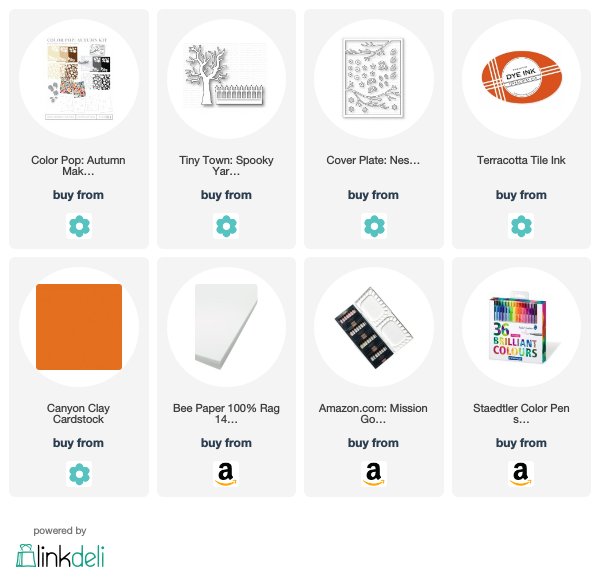 My last card is bright and winter-y.  Since I've been in the Christmas mode the last few weeks, I couldn't resist trying this technique on some pretty snowflake diecuts.  I used the Fancy Flakes dies here.
I diecut these first and then watercolored them.  I probably could've done it the other way as well, it didn't matter so much with these.  Once they were dry, I added some dotted details using a white pen.


The background was watercolored with the same colors I used in the snowflakes.  For the sentiment, I diecut the Words to Live By: Joyful from the watercolored panel, and popped out the diecut to use just the negative.  The watercolored panel was added to an Aqua Mist card base, which shows through the diecut word.  I finished the sentiment with a stamp from that same set.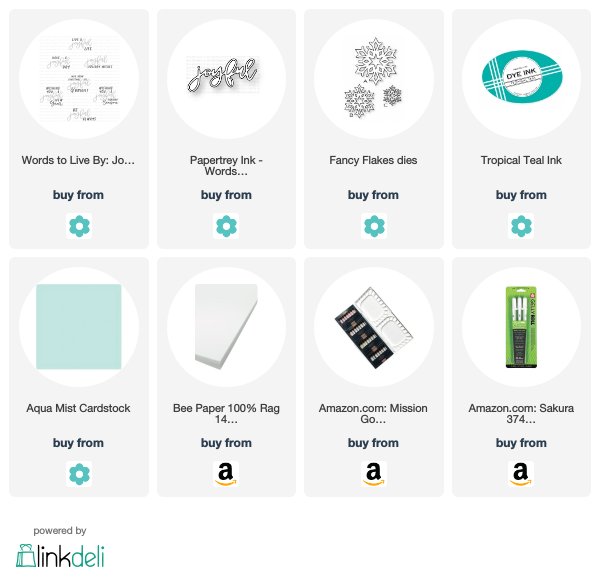 Did you enjoy seeing this technique?  Do you think you'll give it a try?  I think you should...it's so fun!  Thanks so much for stopping by and have a great weekend!