Good morning crafty friends!  Are you ready for one more day of big reveals for the Papertrey Ink September countdown?  It's going to be another busy day here on the blog - so much to show you!!  
Today I'm showcasing the last set in the Seasonal Borders series - this one is Winter, of course!  I'm also showcasing a brand new Make It Market Mini Kit.  Man...it's been awhile since I've done a mini kit.  I've almost forgotten how much I love working with these mini kits!  Sometimes a small selection of product can be really inspiring...do you ever have that?  I just love sitting down with a mini kit and just playing!  
The new mini kit is called Poinsettia & Pine and it has stamps, dies, patterned papers, a couple of small stencils, and some Nuvo Drops for embellishment.
Before I start showing you videos and projects, HERE'S a link to see these products in full.  They'll be available for purchase beginning at 10pm ET tomorrow night, September 15th, from the Papertrey Ink store.  
So let's start off with some projects using the Seasonal Borders: Winter set.  I've used this set quite a bit already throughout the countdown, or at least the individual holly, pine, berries, and bow.  They're the perfect little finishing touch for so many things!  As with the other Seasonal Borders sets, I've put together a video showing you how to stamp the multi-step borders...
I think this might be my favorite of the series.  I always love holiday greenery, so this border is just right up my alley!  This first card combines the winter borders with several other new things!
I started by stamping the new Text & Texture: Wood Slices background in shades of gray.  I layered a Noted: Simply Stitched rectangle over the top.  See what it's stamped with??  The Background Basics: Birch stamp I released last year.  It's the perfect complement to the Wood Slices!   I went with a bit of an unusual color combo for the border.  I stamped the greenery in shades of gray, and then the bow was stamped with Simply Chartreuse and Ripe Avocado.  I added some Aqua Mist snowflakes for a little zing!  I love how that color combo turned out!


That gorgeous sentiment?  That's from the new Penned Elegance: Christmas set.  I've loved all of the Penned Elegance sets, and this one is SO pretty too!  I added the individual bow and some snowflakes around the sentiment, also from the SB: Winter set.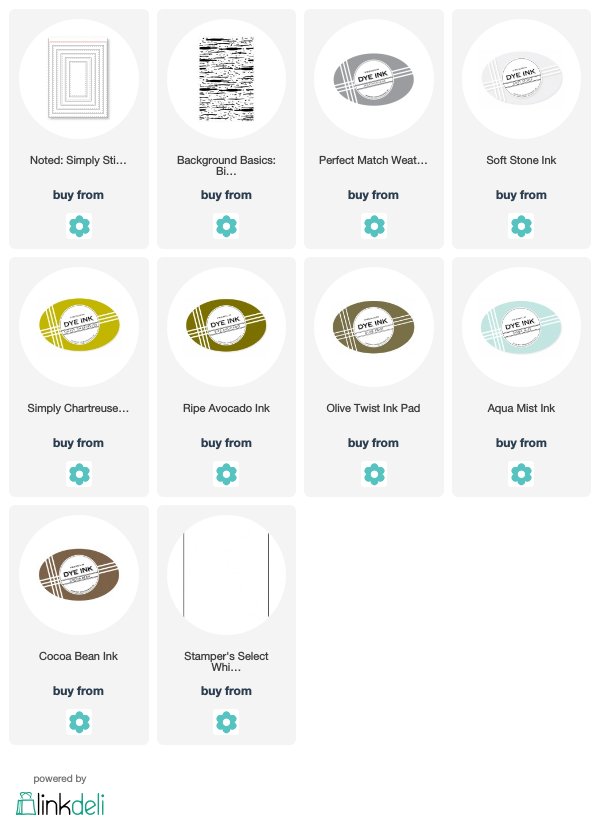 My next card is super elegant and again uses quite a few new things.  This time I stamped that border in pretty greens and pinks, with some gold embossed snowflakes.  
I layered it over a Shape Shifters: Oval 3 diecut, cut from Sweet Blush cardstock.  I really like how this one looks horizontally!  The sentiment is once again from the new Penned Elegance: Christmas set, embossed in gold.  


I card base is made from Ripe Avocado cardstock, and I stamped it with the pine branches and berries from the SB: Winter set.   I also added some sequins and Nuvo drops for sparkle and dimension.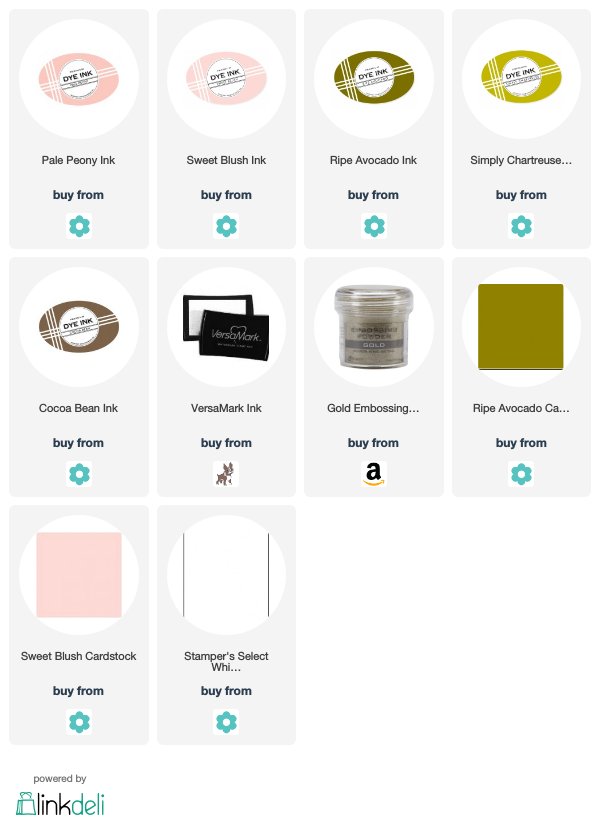 Next I have a whole lot of projects using my new Poinsettia & Pine kit!  Before I dig into those, here's a video detailing all of the kit contents, and showing you a bit of how everything works together.
My first project has a rustic look.  I started off with craft cardstock and the pine branch images and dies from the kit.  I cut a stitched rectangle from kraft cardstock, then cut three windows using the more detailed pine branch die from the kit.  I cut the other pine branch die and layered them behind.  I explain how the dies layer in the video above.  
I added a couple of small birds from the Nesting stamp set, and also the "joy" sentiment from the new Penned Elegance set.  I added some watercolor splatters, and also some white Nuvo Drops.  The sentiment stamped on the stitched banner is from the new Sentiment Staples: Christmas set.  Behind the diecut panel is a panel of patterned paper from the kit.  I layered some vellum over the top to create a softer look and really let the diecut windows take center stage.


I used this same concept to create a set of matching tags.


I stamped the tags with my new Text & Texture: Wood Slices set...it goes perfectly with the pine branches!  


These tags look really intricate and time consuming, but I think you'll see from the video, they're really pretty simple to put together and they come together quickly!


My next ensemble has a more elegant look.  This kit can take on so many different looks, depending on the colors and details you choose! I started off with one of the pre-printed tree tags, and diecut it with one of the matching detail dies.  I layered that over a stitched rectangle from Noted: Simply Stitched, which was stamped with the pine branches from the kit.
I layered that over a panel of patterned paper from the kit, which I cut with the Scallop Stackers: Small die to give it a pretty Scalloped edge.  I added some "snow" using the white Nuvo Drops from the kit.  


This card was really pretty quick to put together.  It looks like I spent more time on it than what it actually took - gotta love that!
I made some matching tags by simply diecutting some of the patterned papers.  I created two-layer tags, just like I showed in the video.  


The bottom tag is solid and was sponged with matching ink using the stencil from the kit.  I also stamped the "to/from" on the bottom tag using the kit stamps.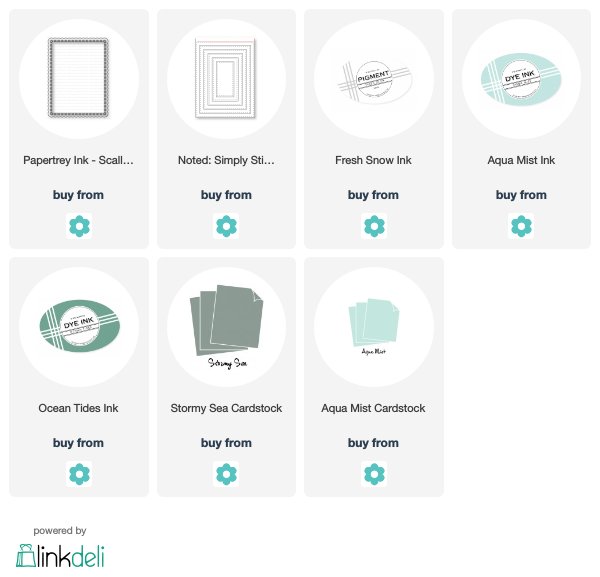 My next ensemble is pink and pretty and wintery!
I created the card using the poinsettia stamps and dies.  I created lots of layers and made sure that each layer carried through that window cut-out, so that the entire card front has a little peek-a-boo to the inside of the card.  I marked each layer with a pencil line as I went, and diecut using the pencil line as my guide so that all of the window cut-outs would line up.


The sentiment is from the new Sentiment Staples: Christmas set.  I added some red Nuvo Drops, and a few sequins from my stash.


I created a few easy matching tags, too.  Using the same two-layer tag design I showed above and in the video.  I snuck in a little Seasonal Borders: Winter too - see the wrap around the box?  Just glue some borders end-to-end to create a wrap long enough to go around your package.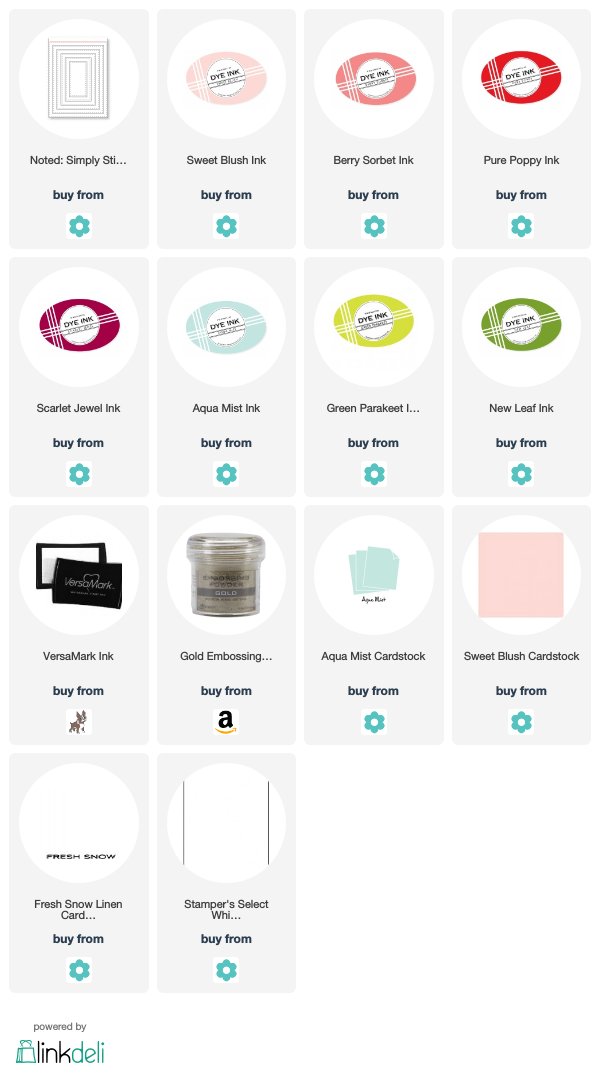 Lastly, I have one more set of tags to show you.  I really wanted to play around with some brighter colors and see how that worked.  I love how that turned out, too!
I stamped the detail tree layer with New Leaf ink on all of them, then did the other two tree stamps in colors to match the cardstock I was going to put them with.  This Tropical Teal one is my favorite!


I love how detailed they look, but they were really quick to put together!  The little white Nuvo Drops add just the right finishing touch, and so easy, too.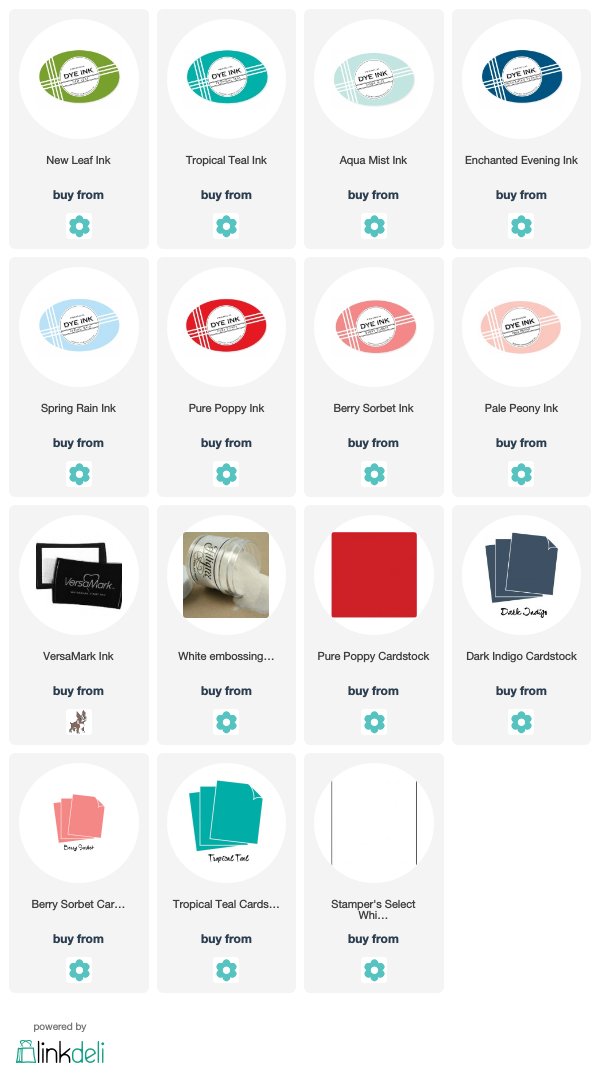 Can you believe that brings us to the end of the countdown?!  I just loved working with all of the new products being released this month - it might be one of my favorite releases ever!  I hope you enjoyed it too.  And guess what?  I'll be back tomorrow with a little something ;-)