Good morning and happy Monday!  Yes, it's Monday, but it's going to be a GREAT Monday, because we are kicking off the September Papertrey Ink countdown today!  I really can hardly believe it's September and we get to begin rolling out all of the wonderful holiday goodies coming your way over the next few weeks and months, all starting today!  It's exciting, I tell ya!  No more holding it all in!  :-)
I get to start out the countdown by showcasing some pretty new goodies designed by Dawn McVey.  It's so good to have her back with us designing, after all she's been through with her illness and transplant over the past few years.  
Dawn's collection being showcased today is called Sweet Stitching.  There is a stamp set as well as an Impression Plate (which if used with a regular sandwich and a shim, will also cut like a die!).  I'm also using a new sentiment die by Dawn today in her Say it Simply series, this one called Say it Simply: You & Yours, perfect for the holidays.  
You can see today's product reveals in detail HERE.  All of these new goodies will be available to purchase after the countdown is completed - on September 15th at 10pm ET from the Papertrey Ink store. 
Now let me show you a few projects using these new sets! 
This first one uses the Sweet Stitching stamps, Impression Plate, and the Say it Simply die all together on one project.  
Here I used the Impression Plate like a regular die to cut the stitched diamond pattern from a panel of white cardstock for my front panel.  Underneath that is another panel which I embossed instead, and also stamped over the embossing with the matching stamps. 
I layered the two panels with foam for dimension, then added that pretty You & Yours diecut sentiment.  I embellished it with some holly and pine from another new set that you'll be seeing and hearing more about a little later in the countdown - Seasonal Borders: Winter.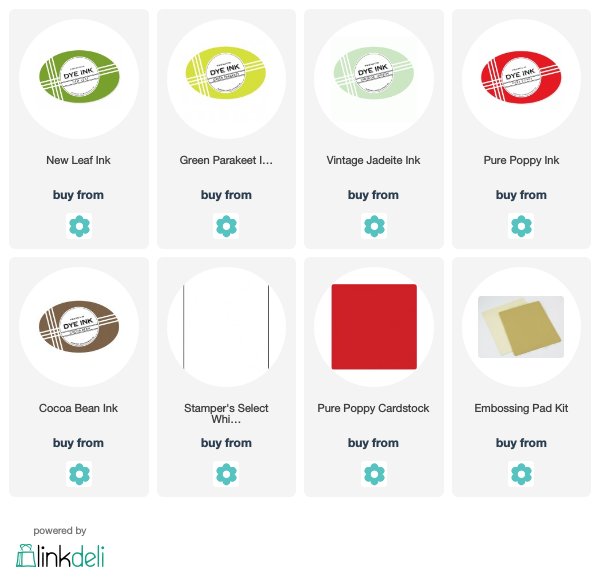 My next card uses the Sweet Stitching Impression Plate to impress that pretty design onto a panel of white cardstock.  Then I diecut the Impression Plate from a scrap of cardstock and used it as a stencil to add some diamonds of color to the design.
Over top of these inked diamonds, I stamped the stitching design from the stamp set, and heat embossed them with white powder.  


To finish off the card, I added the "thank you" sentiment from the set, stamped onto a Tag Sale: Quilted stitched banner.  I also added a Pierced Feature Frame diecut to add a little more depth and interest.  The embossed design reminds me of those pretty matelasse bedspreads!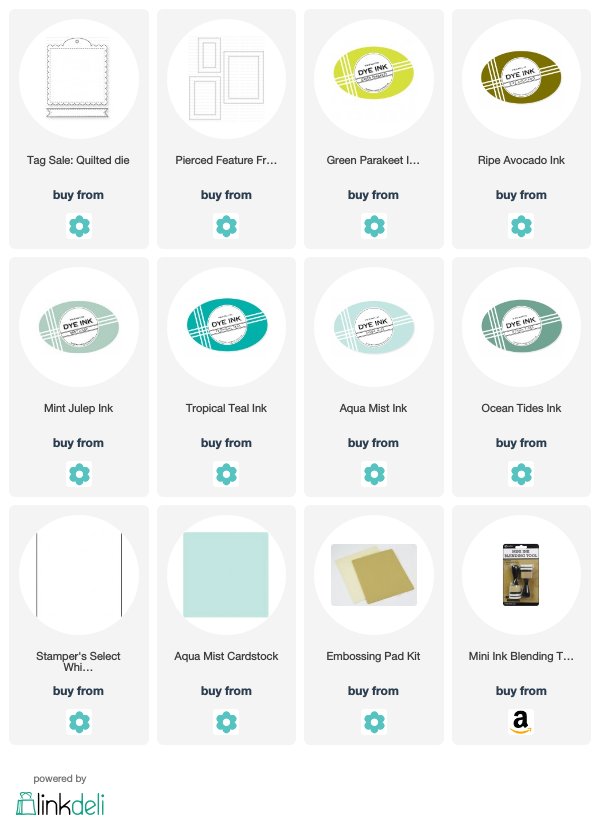 My last card uses some of the diamond cut-outs that were left when I diecut the Impression Plate - they were all laying on my desk...too pretty not to use!  
I started off with a Noted: Simply Stitched white rectangle, and diecut the stitched square from the Shape Shifters: Square 1 die set.  I masked off around this square, then sponged inside of it with a rainbow of inks.  Then I arranged those diecut diamonds over the top using foam adhesive.


I stamped the stitched design in between the diamonds and heat embossed them with white powder.  I added the sentiment along the bottom, also from the Sweet Stitching set.  The finished panel was added to a Noted: Simply Stitched card base, cut from Aqua Mist cardstock.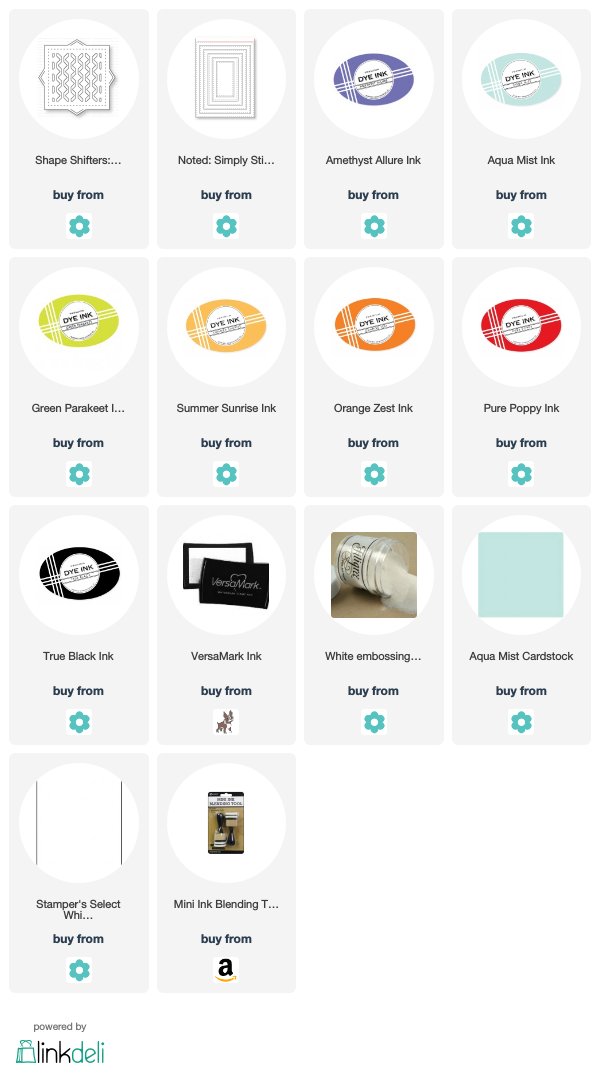 That wraps up today's projects, but I'll be back tomorrow with more!  We're just getting started!  :-)