Welcome to the final day of the Papertrey Ink August countdown!  We have a few more fun fall things to share with you before all of these new products go up in the store tomorrow night!  
Today's product spotlights include the fall versions of a few seasonal series we have going on this year - Forest Floor and Fence Line.  We're also showcasing this month's Bold Borders die, which has a pretty leaf design.  You can see all of today's product in detail HERE.  Everything will be available for purchase beginning at 10pm ET on August 15th from the Papertrey Ink store.
I have LOTS of cards again today, so let's get started!
First up is a card using the new Forest Floor set paired with my new Shape Shifters: Circle 3 die.  I just love this cute mushroom from the Forest Floor set!
I have a sort of non-traditional color scheme here for an autumn card, but I love how it turned out!  I started by diecutting the Shape Shifters: Circle 3 die from white cardstock, then I colored the diecut leaves, berries, and acorns using my Zig Clean Color markers.  I nestled a mushroom inside the cutout and added it to a panel of Weathervane cardstock, which I trimmed just a bit shorter than an A2 card so that my Aqua Mist card base would show just a small strip underneath for a pop of color at the bottom.


To finish it off, I stamped a sentiment from the Forest Floor: Autumn set with Stormy Sea ink.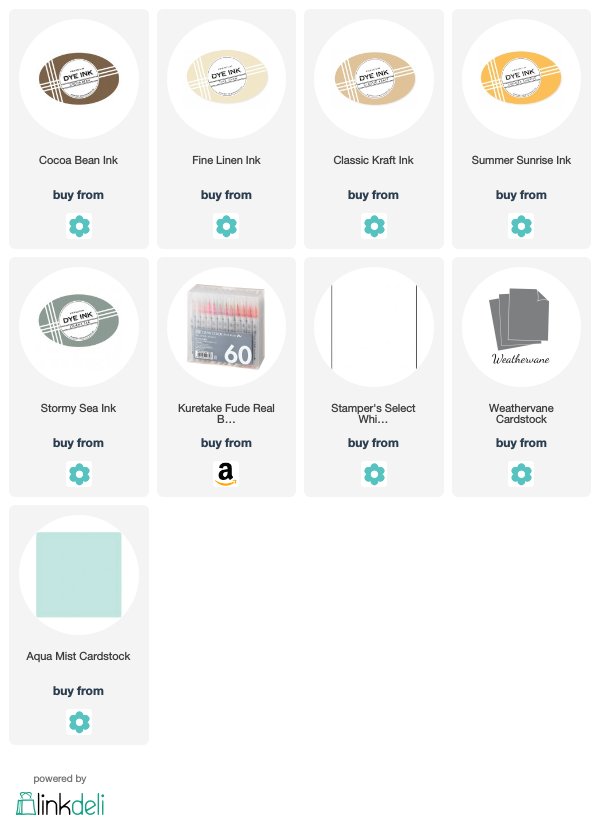 Next, I have several cards using my new Fence Line: Autumn set!  I had so much fun playing with this set.  I'll share my favorite one first...
I started out with a panel of watercolor paper and painted some trees.  Sounds hard, but it's so easy!  Start with some abstract puddles of color, add some shading, then add in the trunks and branches once that's dry.  I'll share a quick process video on my Instagram page later today!


Then I added the fence, wagon wheel, pumpkins, grass, and birds from the Fence Line: Autumn stamp set and matching dies.  I just love how it turned out!  The sentiment is from the new Frame It Out: Many Blessings set.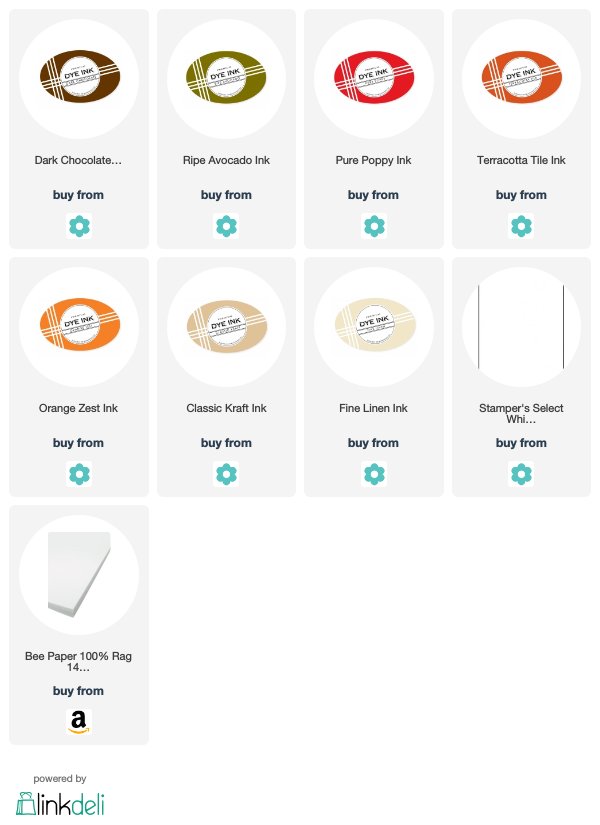 My next card also has a watercolored background, this one a night sky for a halloween card with a much different look than the last card.  I watercolored the dark sky, then splattered some white paint once it was dry to create a starry look.  The moon was made with just a 1" circle punch.
Arranged in front of the background are the fence, corn stalks, scarecrow, and pumpkins from the Fence Line set. 


The sentiment is from the Sentiment Staples: Halloween set, which was stamped and heat embossed with white powder.  The watercolored panel was cut with the Noted: Simply Stitched die before I added all of the layers, and the finished panel was layered over a Royal Velvet card base.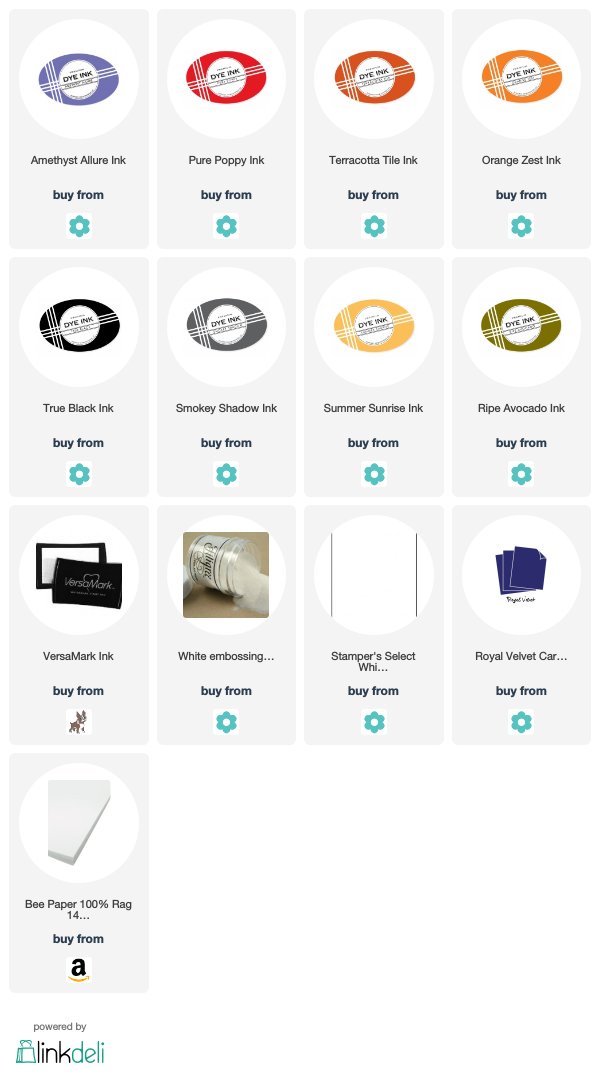 Next I clustered three of those cute scarecrows for a happy fall card.
I started with a panel of watercolor paper and did some spot watercoloring with blue and green.  I positioned the scarecrows with their arms around each other - they look like they're good buddies.  :-)  

The sentiment was done with a stamp from the Mum's the Word set, combined with the Wet Paint Cuts dies.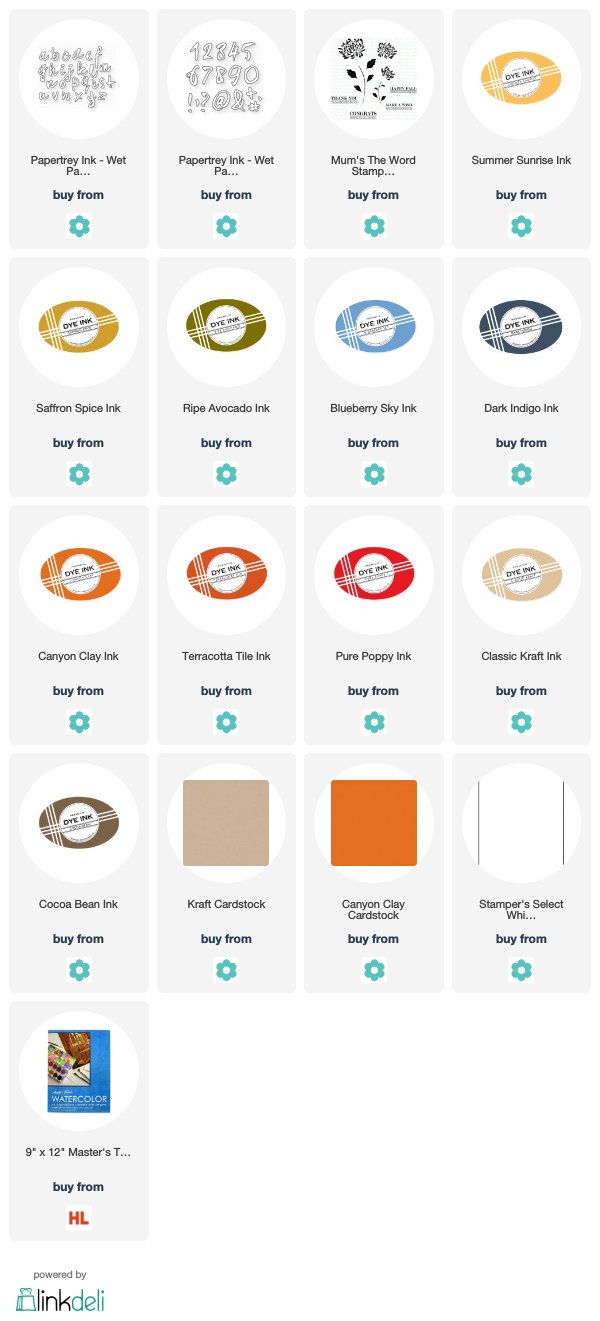 My last card combines the Fence Line Autumn with the new Bold Borders: Foliage die.
I diecut the Bold Borders die from watercolor paper and sponged the inner panel with blue and green inks.  I like sponging onto watercolor paper- it feels like it's easier to blend.  Then I built a scene on that small panel.  I combined some elements from the Fence Line: Spring set - the mailbox and the flower cluster.  They're all sized to work together, so I was excited to pull out that set and play around with mixing elements from both of those Fence Line sets.


The sentiment is from the new Text & Texture: Leaves set.  The Bold Borders: Foliage frame was sponged with Terracotta Tile ink, then I added some details with a Zig pen.  The whole works was layered over a linen card base, which was sponged with some Summer Sunrise ink.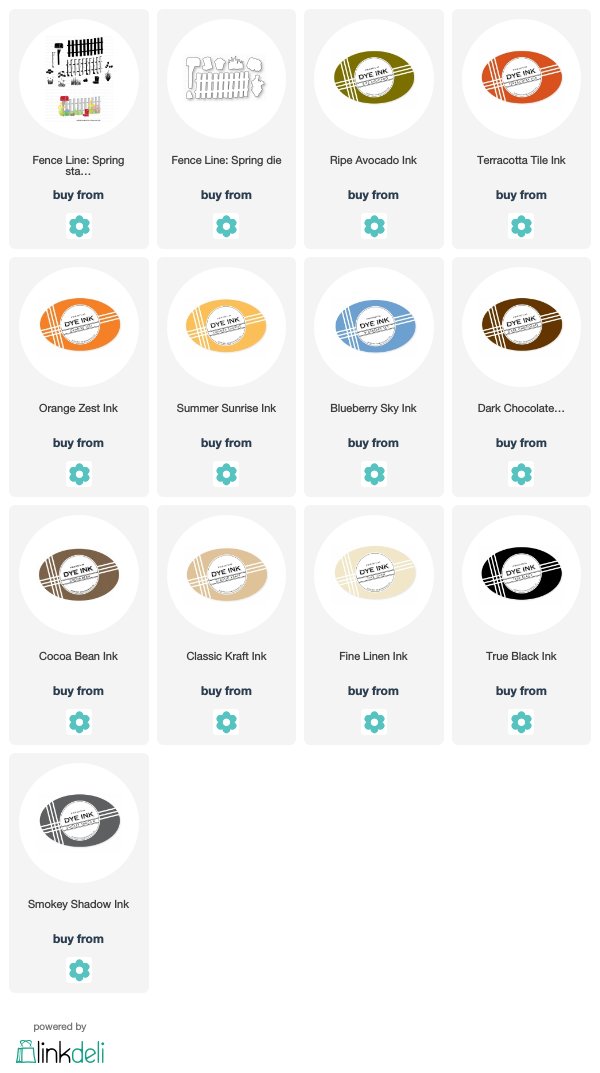 Can you believe we've reached the end of the countdown already!  I had so much fun creating with all of these fun new fall stamps and dies.  I can't wait for you to get your hands on them, too!  I think you'll love them!