I can hardly believe we're on Day #4 of the August Papertrey Ink countdown already!  The days just whiz by don't they?  (school is creeping up on us too...boo hoo.)
Again, we have so much to show you today!  More great autumn and thanksgiving products!   We're showcasing a new stamp set and die called Frame it Out: Many Blessings by Rebecca, which is so pretty!  Also being shown today is a new set I designed called Simply Gourd-eous (my daughter rolllls her eyes at my puns :-) ), but I think it's fun!  
We're sneaking in a few other things today too, like a new Sentiment Staples Thanksgiving set and a pretty new sentiment die from Dawn in her Say it Simply series.  This one says "giving thanks for you". 
You can see all of these new products in detail HERE, and they'll be available for purchase HERE beginning at 10 pm ET on August 15th!
Projects?  Yes, projects!!
This first one uses Rebecca's new Frame It Out: Many Blessings. 
I diecut the Scallop Stackers: Medium from watercolor paper, then diecut the new Frame It Out: Many Blessings from the center of that.  This die cuts a pretty floral frame - more of a negative cut die, which is really cool.  I watercolored around it using a loose wet-on-wet technique so my colors would blend and flow together.


After it was dry, I added some dots to the center of the flowers with a brown fine-tip marker, then just stamped one of the sentiments from the Frame It Out: Many Blessings stamp set.  I attached the finished panel to an Americana card base.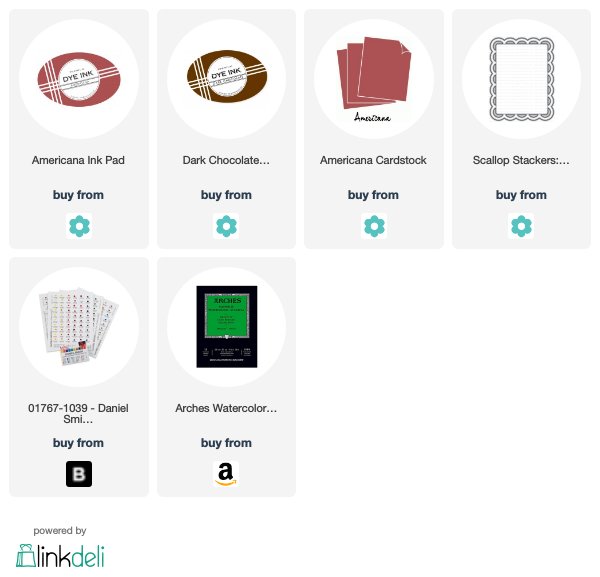 My next card is one of my favorites of the release!  I used my new Simply Gourd-eous set and stamped all of the different gourds and pumpkins from the set in bright oranges, yellows, and greens.  I layered them over a panel of watercolor paper that I had watercolored with a bit or orange/yellow in the background.
I scattered some leaves and berries from the Seasonal Borders: Autumn set in between the gourds (they're the perfect size!!) for some added color and detail.


To finish it off, I stamped one of the sentiments from the Words to Live By: Gratitude set in Cocoa Bean ink.  I love how this card is so bright and fresh, but still screams fall!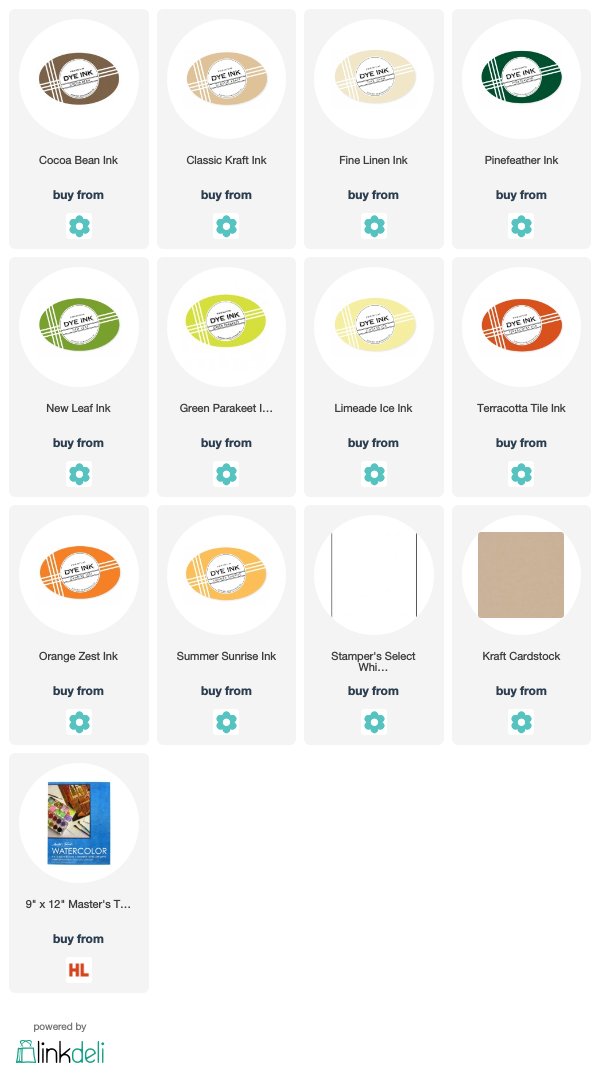 Next is my most favorite card from the release (did I say that about the last one???  ok, THIS one's my favorite!).  I went a little crazy and stamped those gourds in all kinds of bright colors.  So fun!
I arranged them on a panel of linen cardstock, around a sentiment, which was stamped with the older Autumn Pumpkins set.


I filled in some of the blank areas with leaves and berries from the Seasonal Borders set, and also with some of the small stamps and flourishes from the Autumn Pumpkins set.  I just love how this one turned out.  I think it's going to sit on my shelf for awhile!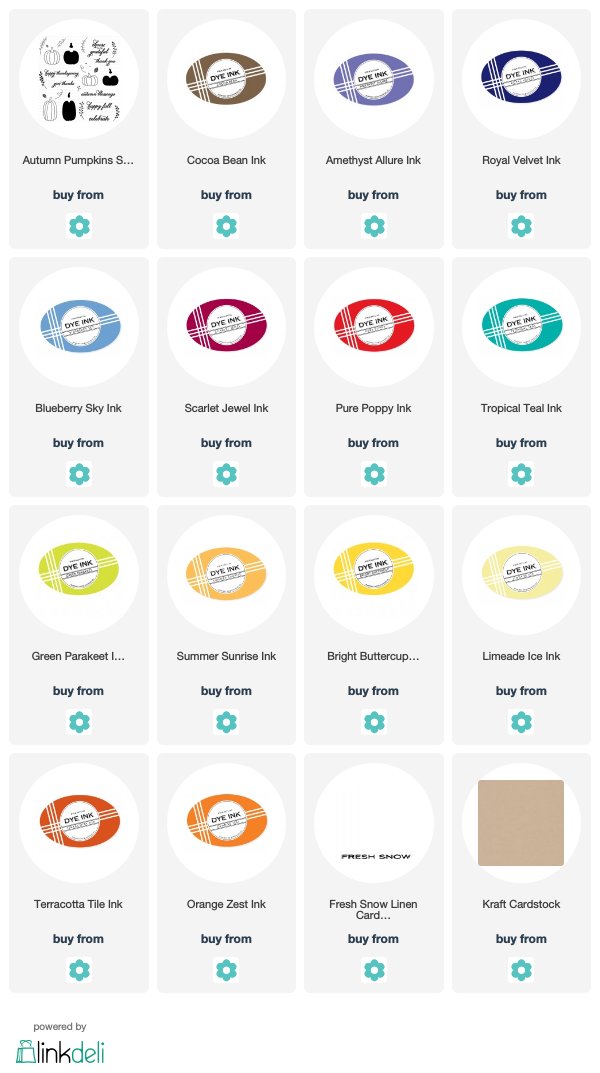 Next I paired the gourds with the Seasonal Borders and also a new sentiment die from Dawn that says "giving thanks for you".  It's the perfect combo.
I stamped the border and gourds in matching colors.  I'm loving the combo of Mint Julep and Pinefeather.  I might not have thought to put those colors together if it wasn't for these gourds, but I really like the combo.  I incorporated some Terracotta Tile and Harvest Gold too.  


I sponged some Harvest Gold ink onto my background before adding my sentiment, which was cut from Canyon Clay cardstock.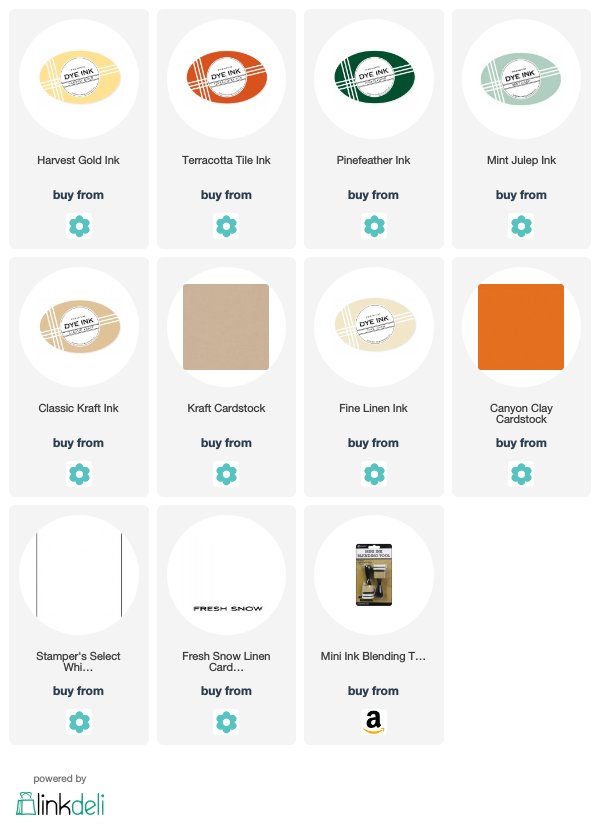 And lastly today, I couldn't wait to stamp these gourds in neutral shades.  There is something about those white pumpkins and gourds that I just love.  They're so pretty in real life, and I like the stamped version too.  
I stayed very neutral with my entire card design, except for some pops of deep burgundy for the leaves and berries.  The Shape Shifters Circle 3 die was cut from Soft Stone and layered behind the gourds and pumpkins.  Behind that is the new Text & Texture: Leaves, which I just inked around the edges using Fine Linen and a light sponging of Smokey Shadow.  


The "happy thanksgiving" sentiment stamped along the bottom is from the new Sentiment Staples: Thanksgiving set coming this month also.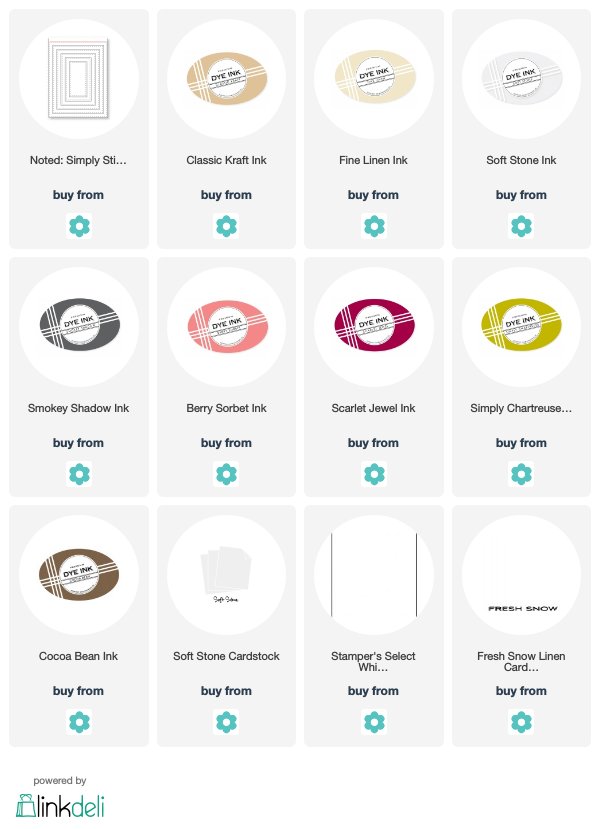 Are you still with me?  I know, I had so much to share again today!  I just couldn't stop creating with these new fall goodies.  Just too much fun.  And you know what?  We have one day left!  I have a few things to post tomorrow that I'm pretty excited about, so I hope you'll stop back then!  I hope your week is off to a great start.