Good morning and welcome to Day 1 of the July Papertrey Ink countdown!  I love this time of the month...it's the best ever!!  I love showing you what we've been working on for months before release day!  We have so many great things coming out again this month.  I love seeing what the other product designers come up with for us to create with...they never disappoint.  
So today we're showcasing this month's Corner Adorner set, which features a couple of pretty lace corners.  We're also showcasing my summer installment of the Fence Line series, which I'm pretty excited about.  If you like beach-y things I think you'l love this set!  All of the products being shown today can be seen in detail HERE and will be officially available for purchase when the release goes live at 10pm ET on July 15th in the Papertrey Ink store.
Now for some projects!  This first one uses the new Corner Adorner July set, along with a pretty scalloped die you'll be hearing more about a bit later in the release.  
I started off by diecutting that scalloped frame, and stamping it with a few leaves from the Botanical Bounty II set.  I diecut the lace corners using the Corner Adorner: July dies, and stamped them with the matching images using Aqua Mist ink.  I also added a sentiment from this month's Sentiment Staples set, which is filled with Thinking of You sentiments.


I created a matching background by using the stencils from the Lovely Lace mini kit, which goes great with this new Corner Adorner set!  I sponged over the lace stencil using Tropical Teal ink onto Hawaiian Shores cardstock.


Next up I have a few cards using my new Fence Line: Summer set!  This set features a rustic beach fence, along with some rope-wrapped logs, grasses, seagulls, and a few shells.  So fun for building beachy scenes.  I think they work really well for masculine projects.  
For this first card, I did a bit of watercoloring for the background -- some clouds, water, and sand.  Then I used the stamps and dies from the Fence Line: Summer set to layer a scene over the background.  So fun to do!  I love watercoloring my own backgrounds.


I stamped the sand detail from the set a few times along the bottom to add more texture to my watercoloring.  The little rope accent on the poles has a separate die, which I love...it adds just a fun little touch of dimension.  The sentiment I used here is from another great set coming from Dawn this month called Never Enough Thanks and it's filled with great thank you sentiments!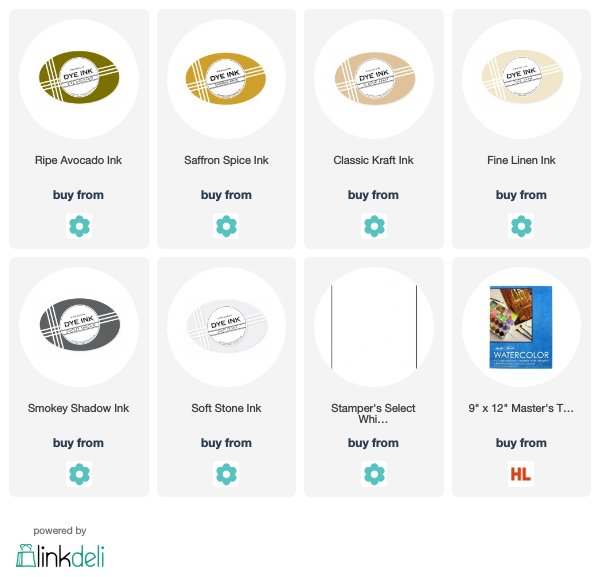 My next card uses Fence Line: Summer again, this time just the wrapped logs, omitting the fence portion for a different look.  I paired it with the Shape Shifter: Oval 2 die that was released last month, and it's such a great match-up!
I cut a solid oval layer using the Shape Shifter die and sponged some inks for a warm sunset look, and layered another oval over the top, which was cut with all three of the Shape Shifter Oval 2 dies from the set.  Then I diecut and stamped the various elements from the Fence Line: Summer set and layered them over the top.  For the rope between the poles, I used the border strip from the Stitch in Time stamp set, curving it on my block and then cutting it out by hand.


The sentiment was added to a stitched banner, cut with the Tag Sale: Quilted die, and stamped with a sentiment from the Sentiment Staples: Birthday set.  I also added a few small diecut flying seagulls to add to the sky.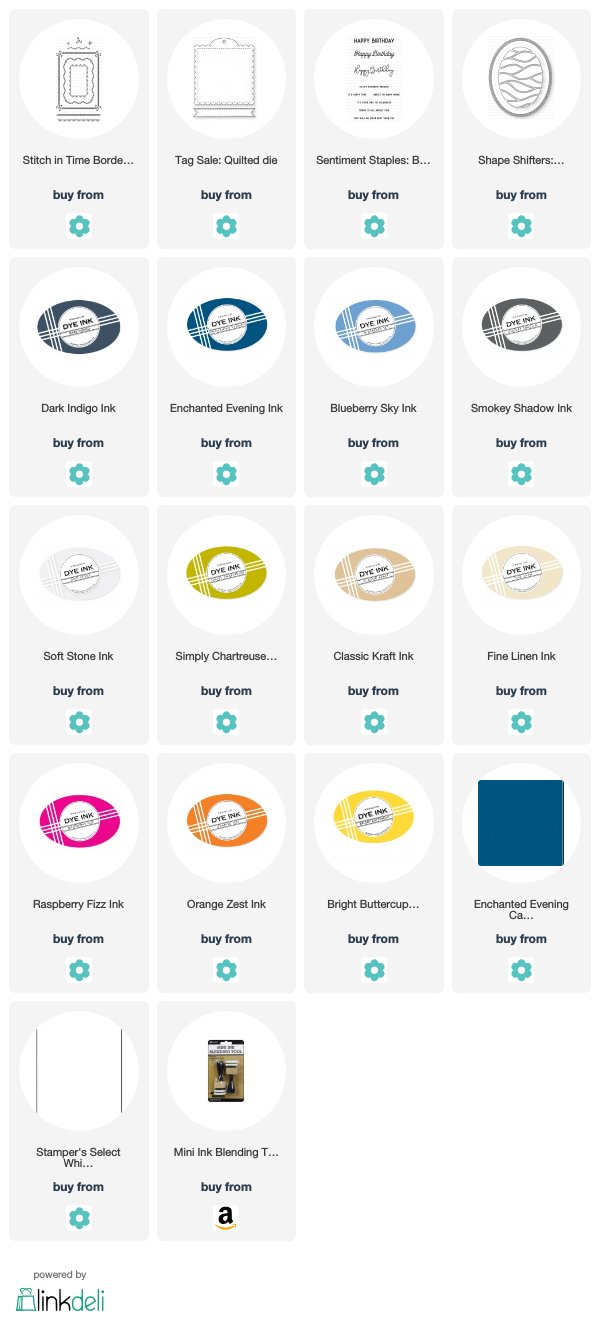 My last card for today is a bit of a different take on the Fence Line: Summer set.  I had fun playing around with my watercolors and creating a sunset scene.  I'll post a quick time-lapse video of the paining on my Instagram account a bit later today if you'd like a peek at the process!
Once my watercoloring was dry, I stamped the fence and grass from the Fence Line: Summer set with black ink to mimic silhouette images.


The sentiment was stamped using the new Sentiment Staples: Thinking of You set.


Thanks  so much for stopping by to check out today's featured products and projects!  I hope your week is off to a great start and we'll see you back here tomorrow!