Good morning!  Welcome to the first day of the Papertrey Ink June countdown.  I'm so glad you popped over to check out my projects and see what's new!
A new collection I have coming your way this month is being showcased today and it's called Salt Air.  There are a few stamp sets in this collection.  Salt Air Fauna, which is filled with creatures from the sea...turtles, seahorses, fish, squid, shells, and more, is an $18 set.  Salt Air: Flora is filled all sorts of plant life you'd find in the sea, and is a $15 set.  Finally, Salt Air: Sentiments is a coordinating $5 mini set with some cute sentiments that bring these sea-themed images into everyday occasions.  
You can see all of today's showcased products HERE.  All of these new products will be available for purchase beginning at 10pm ET on June 15th from Papertrey Ink.  
I'm excited to show you my projects today using the new Salt Air collection, and I'll have more throughout the countdown because I just couldn't stop creating with these sets!  
First up is one of my favorite cards I did using the Salt Air: Flora and Fauna sets.  I started with a panel of Enchanted Evening cardstock, then had fun building a deep sea scene by stamping images from these two sets using an Essential Glue pad, then brushing over them with mica powders. The result was shimmery and fun, with jellyfish that almost seem to glow!
I've been using mica powders a lot in recent projects, and the set I'm using can be found HERE (affiliate link).  It's really fun for multi-step images too, like the jellyfish.  Just stamp one step at a time and brush with powder.  I like to heat each image with my heat gun before brushing off the excess powder.  It seems to help "set" the glue and give maximum coverage of the powder, therefore giving you a more vibrantly colored image. 
 

I used a fun sentiment from the Salt Air: Sentiments stamp set and stamped part of it on the front of the card, then finished it on the inside with another jellyfish.  The card base was made from Dark Indigo cardstock.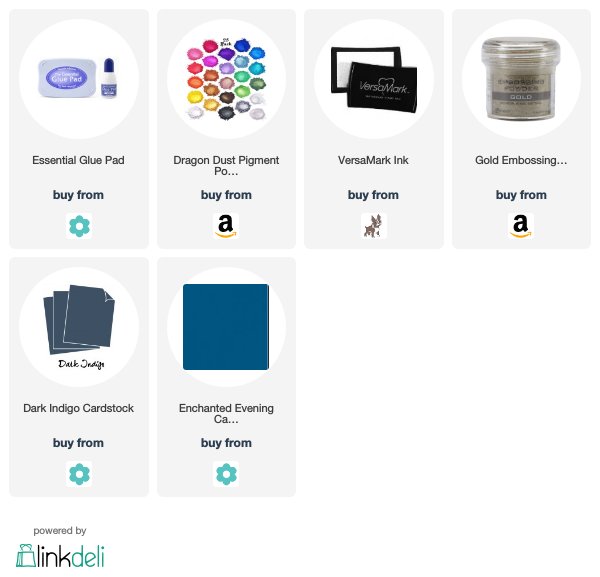 Next up I have a couple of baby cards, one boy and one girl.  The seahorses, stamped in shades of pink are perfect for a baby girl card paired with the "hello little one" sentiment from the Salt Air: Sentiments set.
The seahorses are layered over a new Shape Shifters: Oval die, which you'll be hearing more about a bit later in the countdown!  I used all three of the dies from the new Shape Shifter set, then layered some of the plants from the Salt Air: Flora set behind it. 


The whole thing was layered over a white card base that was sponged with some Berry Sorbet ink.  The sentiment was stamped onto a small oval, which was cut using the smallest die in the Noted: Scalloped A2 set.

The boy version uses the cute turtles from the Salt Air: Fauna set.  There is a large and a small, just like the seahorses.  The face each other so you can create some cute scenes.  


I used just two dies, the outer edge and the dotted border, from the Shape Shifters Oval 2 die set, so I was left with a solid center that I could stamp.  I stamped some plants from the Salt Air: Flora set.  

The card base was sponged with some Aqua Mist ink, and I also stamped a few of the taller seaweed plants in Aqua Mist.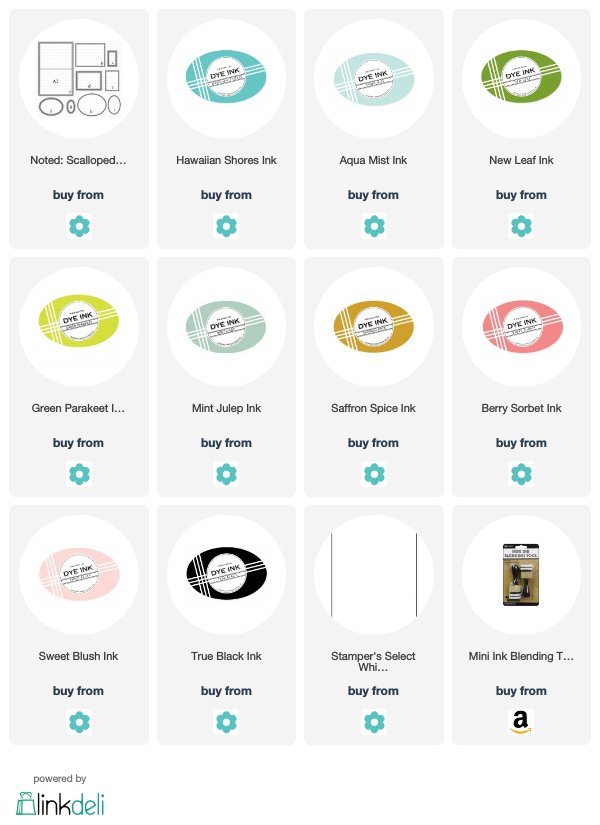 My next card today goes all out for a fun birthday card!  Since I started using a MISTI a year or two ago, I've been going about my stamping/creating process a little differently.  I used to diecut and stamp things for a specific project, now I tend to just diecut a whole bunch from a set, then set up my MISTI with that set and stamp a whole bunch of images at one time, playing around with different colors and just having fun stamping.  Then I take all of these diecuts and make my projects using them.  I find I'm less hesitant to use lots of diecuts on a single card, because they're already done.  That's what happened here - I just piled them all up!
The watery background was stamped with a new set you'll be hearing more about a bit later in the countdown.  I combined all of these cute sea creatures with the "Let's shell-ebrate" sentiment from the Salt Air: Sentiments set.  I gave each critter a balloon, which were stamped and cut using the Simple Impressions: Celebrations kit.


They all look like they're swimming their way to a fun party.  :-)



 Thanks so much for stopping by to check out my projects today!  I had so much fun creating them, I hope you enjoyed checking them out!