It's time for Day #4 of the Papertrey Ink countdown and I'm so excited about the fun things I have to show you today!  I'm always excited for new stamping goodies, but especially when it's something that inspires me to play around with new mediums or techniques like the ones I'll be showing you today!
To check out everything that's being showcased in today's countdown posts, you can click HERE to see the full stamp sets and die collections.  (I love this new feature of the countdown - it makes it so much easier for all of you to see exactly what I'm talking about when I talk about the various new sets!)
All of these new products will go live in the Papertrey Ink store at 10pm ET on May 15th - just a few days away!
Let's get on to the projects - there's so much to show you today!
First up is a card using the new Celebrate With a Bang set, along with the new Shape Shifter Circle 2 die, and a little Kaboom! stenciled in the background.
I started off by diecutting and stamping several of the cute "sparkles" from the Celebrate with a Bang set and layering them over a Shape Shifters: Circle 2 diecut, along with some sequins, and a sentiment from the Celebrate with a Bang set.


Behind the circle is a pinked rectangle, cut with the new Noted: Pinked A2 die.  I stenciled some fireworks onto it using the new Kaboom! stencils.  I sponged through the stencil using a glue pad, then brushed over that with some iridescent pigment powders for a fun metallic effect.  I'm kind of hooked on this technique at the moment, as you'll see with my other projects today.  :-)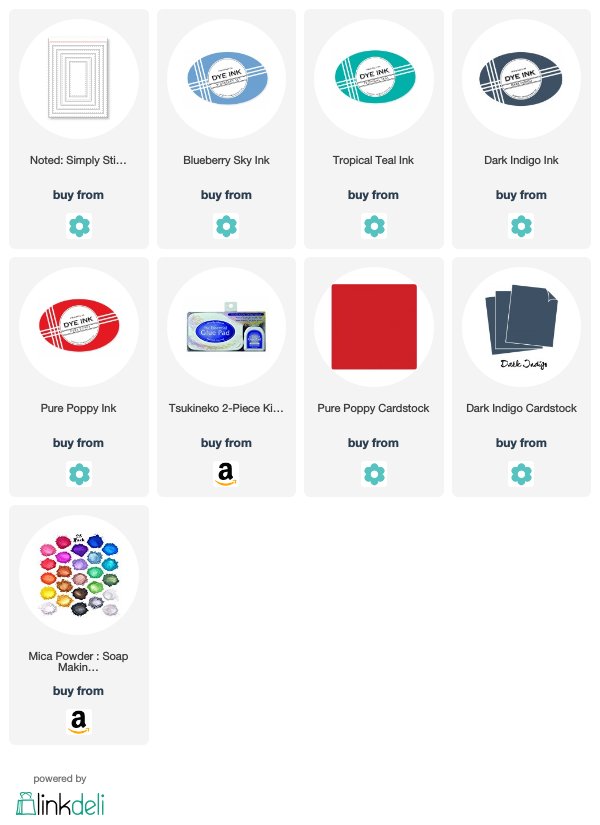 Up next is a card using the Kaboom! stencils for a fun graduation card.  I find making cool grad cards for guys especially tough, but I think this one turned out just right!  I used the stencils along with the Essential Glue Pad and some bright (affiliate link) pigment powders to create the fireworks on black cardstock.
I used the By the Numbers dies to cut the "2018" from Luxe Gold cardstock.  The "class of" border is from the older For the Graduate set, which is still one of those classic sets that I pull out every single year at this time!  The "congratulations" is from the Sentiment Staples set.  Each of these portions of the sentiment were heat embossed with gold powder onto strips of black cardstock and placed above and below the year.



I had so much fun with this one!  I think it would make a great birthday or New Year's card as well!


 My next card uses the Kaboom! stamps combined with the Mountain Majesty yet for a pretty fireworks scene.  I played around with the pigment powders again, this time combining them with heat embossing.
I started off by sponging some ink onto a panel of linen cardstock to mimic a sunset.  The I got to work stamping the fireworks to fill the sky.  I did them one by one, stamping with Versamark ink, then heat embossing with clear powder.  While the powder was still slightly warm, I brushed over it with pigment powder, then heat again just a bit to set the powder into the embossing.  I continued this way, building up the design until I had a nice, full bunch of fireworks in various colors. 


The color is a little more subtle than my card above, but it's really pretty and dimensional with the raised embossing in real life!  I finished off the bottom by adding some diecut mountains from the Mountain Majesty set.  The sentiment, heat embossed with gold powder, is also from the Kaboom!  set.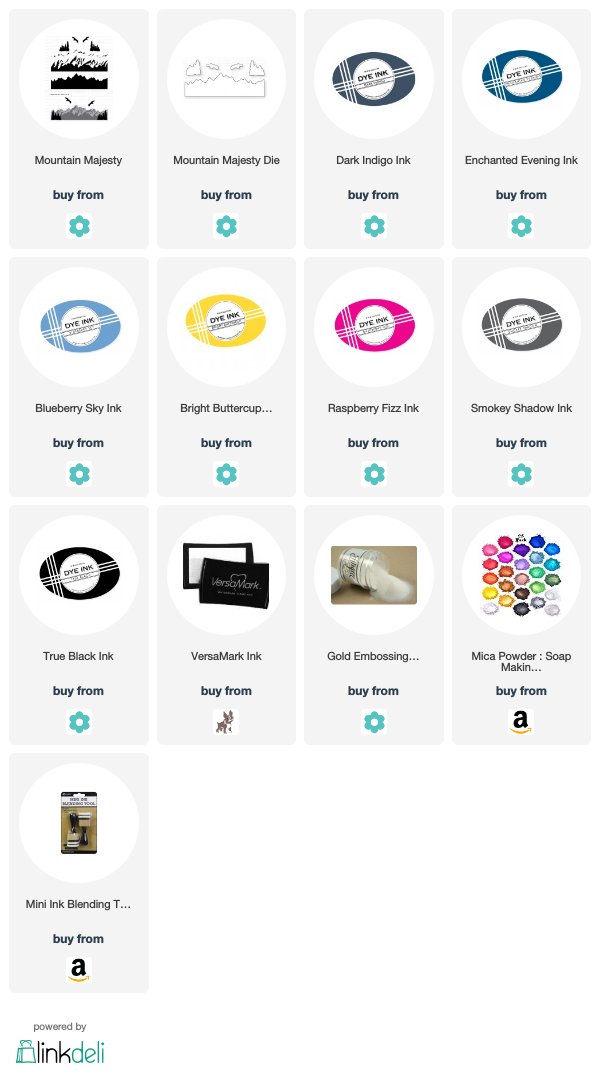 My next card uses the Kaboom! stamps and matching dies for a fun Congratulations card...perfect for graduations, job promotions, etc!
I started off with a True Black card base, as well as diecutting all of the fireworks from black cardstock.  Then I stamped them all and heat embossed them with gold and silver embossing powder.


I layered and stacked them around a "congratulations" diecut from Luxe Gold cardstock using the Big Basics: Congratulations die.  A pretty simple design that really packs a punch!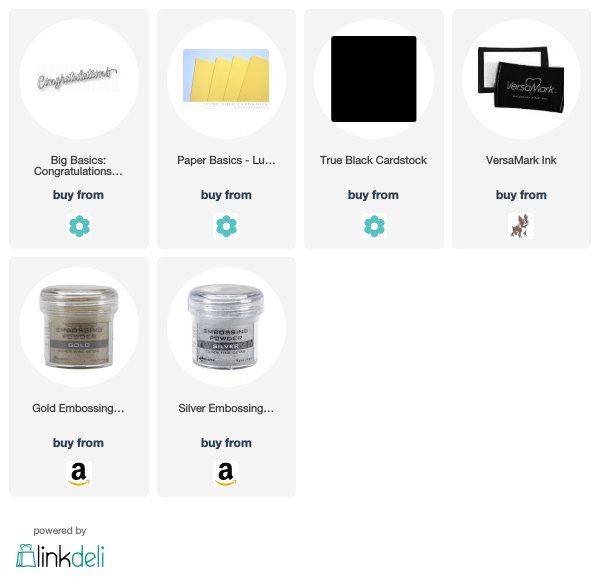 The Kaboom! stamps are so fun to stamp with!  Some are multi-step, but there are several ways of layering and combining them!  I pulled out some bright ink colors and went to town stamping this one layer birthday card.
You can see where I just played around with mixing, matching, and layering all of the different bursts from the stamp set.  So fun!


The sentiment is a combination of the "celebrate" from the Kaboom! set and the rest of the sentiment is from the Sentiment Staples: Birthday set.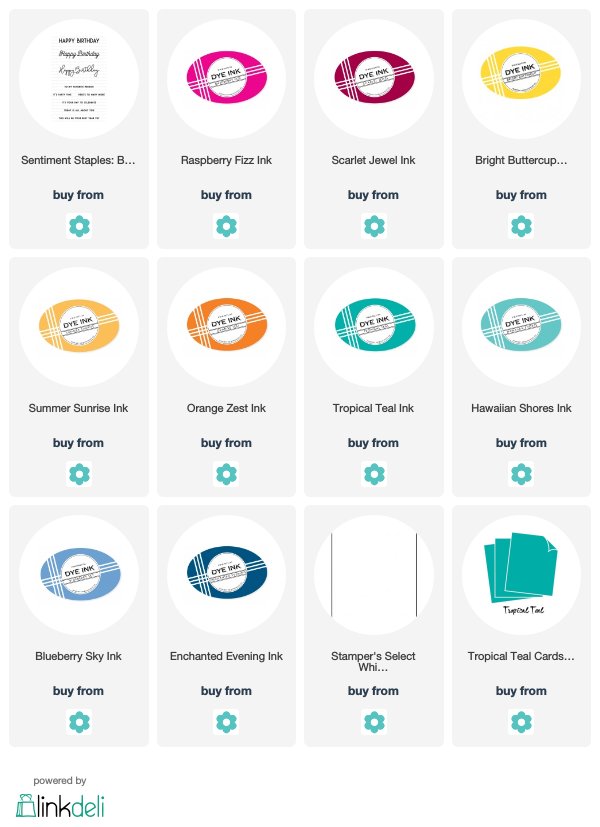 And lastly today, how about a fun alternative take on the fireworks from the Kaboom! stamp set?  Here I paired them with some foliage to create some pretty flowers!
I diecut the largest burst from Lemon Tart cardstock, then stamped the matching image in shades of orange and yellow.  I did the same with one of the smaller bursts and shades of pink.  I stamped a few directly onto my Noted: Pinked A2 card base in softer shades as well, to create a nice, full bouquet.


I leaves I used here are from the Botanical Bounty set, but you could pull leaves from pretty much any floral set in your collection.  The sentiment I used here is from the new Words to Live By: Courage set which you'll be seeing more of tomorrow.  I thought it was perfect for a sympathy card.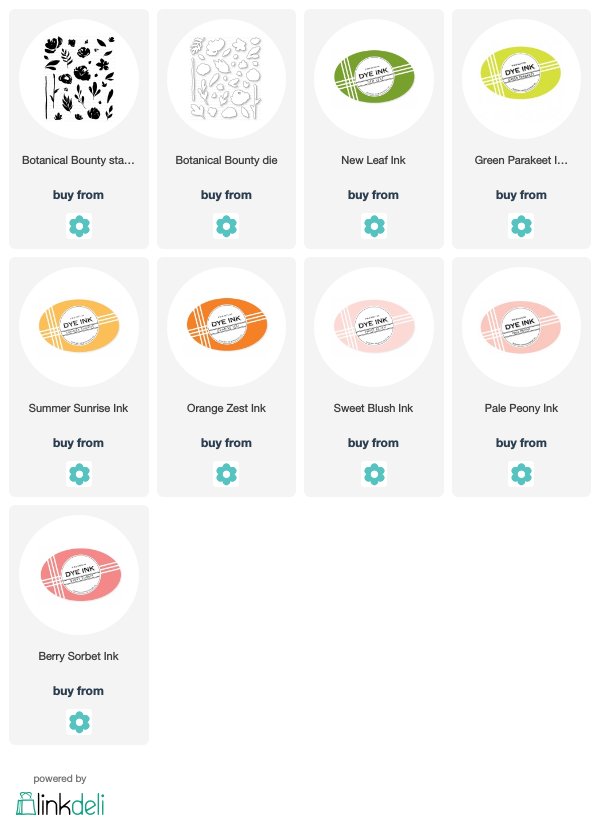 I told you I had so much to show you today!  I hope you enjoyed this peek at some of the new goodies coming your way for May.  I had so much fun creating with these products!  We'll see you back here tomorrow for one more day of projects and products before everything goes up in the store on the 15th!