We've made it to the final day of product reveals for the March Papertrey Ink countdown!  It went by so fast, I had so much fun creating with this month's new goodies, as always.  We have some pretty great things left to show you today though!
Everything I mention as NEW will be available for purchase beginning at 10pm ET on March 15th from Papertrey Ink.  Let's just dig into the projects and I'll explain the new stuff as we go!
My first project uses Lizzie's Glorious Globes March set.  This one is so cute, with a bit of a travel vibe, but great for grads and more too.  I paired her March globes with a sentiment from my new Words to Live By: Learn, also being released this month, for a card that would be great for a graduate, or someone heading out on an adventure.  We have some students here heading out on a short exchange program, and this would be perfect for that.
I layered the new Bold Borders: Diagonal die over a watercolor background (which was actually a reject from my kite card the other day...don't ever throw things away if you're not happy, just layer something over it...lol).  I clustered two of the globes near the top of the frame inside the Bold Borders die, and also added the airplane from the Blue Skies set.


The sentiment was done with a combination of stamps and the "learn" die from the Words to Live By: Learn set.  The stamped portion was heat embossed with white powder.  I added a few silver star and blue sequins for a finishing touch.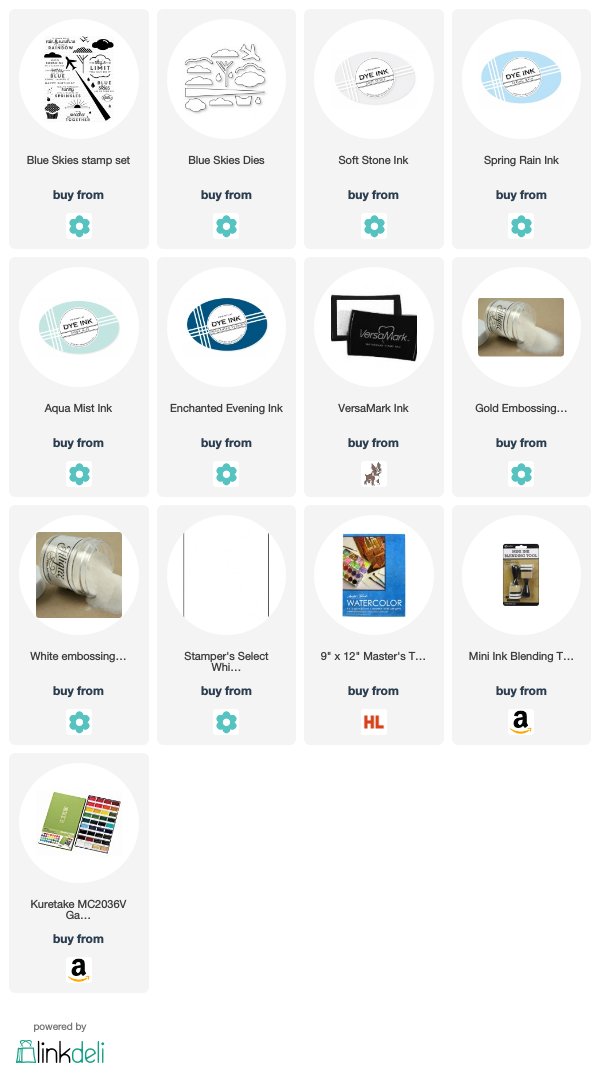 My next card also uses the new Words to Live By: Learn.  I chose the word "Learn" for this month because it's great for this time of year...for teachers and graduates, and more.  But, even more than that, I believe that "never stop learning" is more than just a cliche.  Learning new things is how you keep life interesting and exciting.  It doesn't have to be anything huge...learn a new hobby, a new technique, learn about something that interests you, whatever that is!  
I paired this "as you teach, you learn" sentiment from the set with the adorable pens from the Ink it In set, new from Lexi this month.  I layered the sentiment over the Shape Shifters: Circle 1 dies from last month.   

I layered the pens and circle diecut over the wide stripe paper from the Bitty Big: Pure Poppy paper pack.


Next I have several cards using a new set I have coming out called Stitching Garden.  This set was based on some vintage embroidery designs and inspired by the current trend of embroidered flower patches, especially popular in clothing right now.  It's everywhere - on shoes, jeans, sweaters...everything!   
This is an $18 set and has lots of different blooms, leaves and little "embroidered" details.  I stamped lots of elements from the set in jewel colors here and layered it over black cardstock and black and white striped paper.


At the top of the floral cluster I created with this set, you'll see I also used one of the smaller borders from the Stitch In Time Borders set, which goes perfectly with this set.  The sentiment I used here is from the Penned Elegance set that was released last month.  These were both stamped in Versamark and heat embossed with gold powder.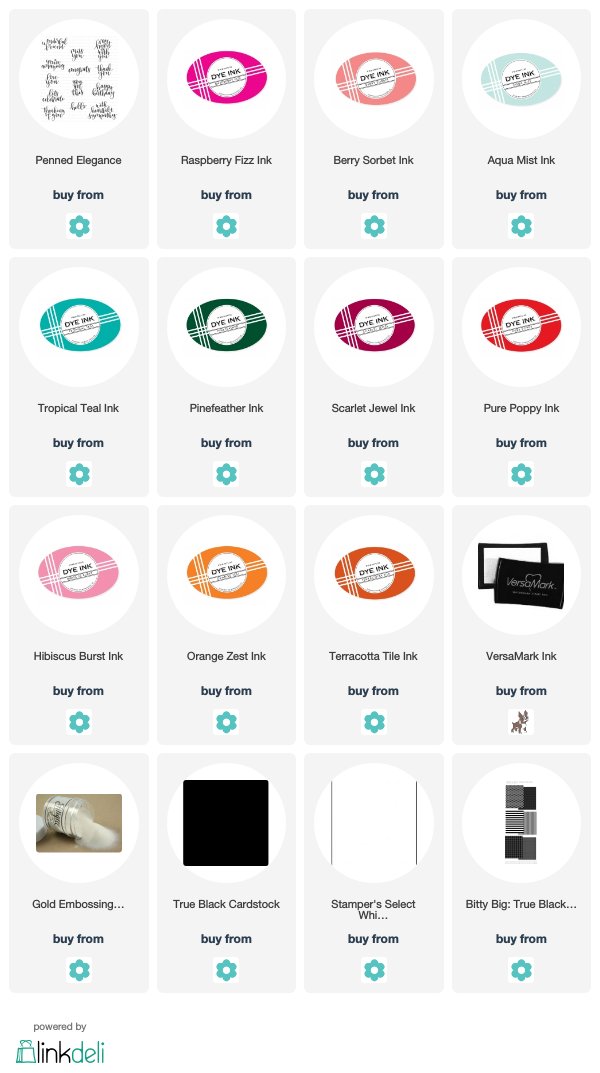 For this next one I went to town just stamping all of the different flowers and elements from the Stitching Garden set onto a white card base.  
I used lots of bright, summery colors and filled my card front.


The thank you sentiment I stamped along the bottom is from the new Sentiment Staples: Thank You set.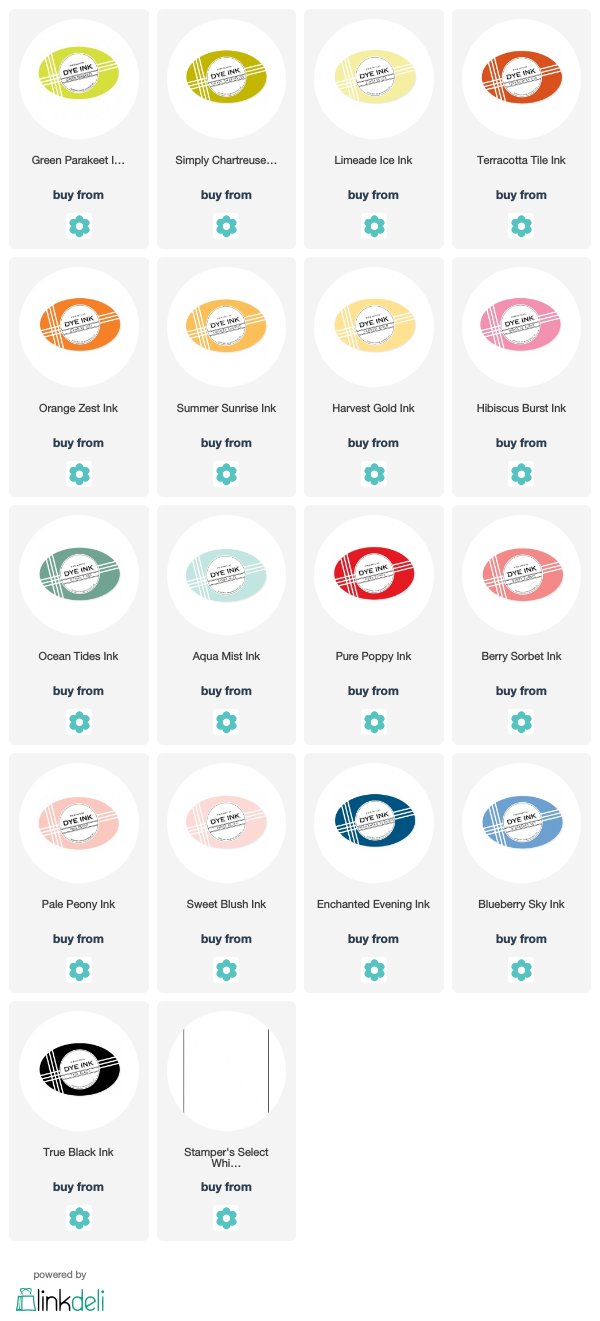 And one last card today to wrap up the March release!  This one combines the Stitching Garden set with this month's Shape Shifters die, which is the first oval set to be released.  More ovals will be coming as we work our way through the year, but this one is pretty and feminine, with a scalloped outer edge, a stitched border, and a floral insert.  
For this card today I used just the floral insert alone, and cut it from a white card base.  I layered some of the triple flower clusters from the Stitching Garden set at the top and bottom of the oval, then stamped some "stitched" elements from the Stitching Garden and Stitch In Time Borders sets around the oval.  The sentiment is from the Butterfly Blooms set, stamped onto a Tag Sale: Quilted banner.  I heat embossed the sentiment and sponged some Berry Sorbet ink over the embossing.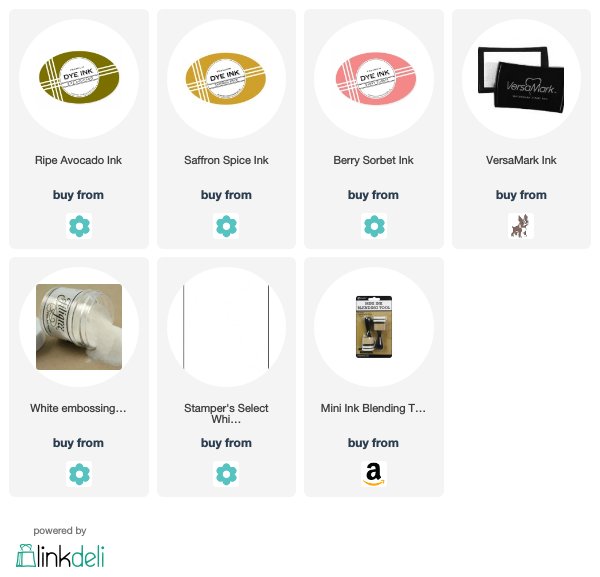 That's a wrap for the March countdown and product reveals!  Everything will go live in the store tomorrow night at 10pm ET!  I hope you enjoyed all of the products and projects you've brought you over the last 5 days!  Happy shopping tomorrow night!