Happy Thursday!!  I'm participating in this week's Papertrey Ink Throwback Thursday feature where this week's showcased set is the adorable Winter Penguin.  Such a cutie!  
I decided I wanted a whole pile of these cute penguins, so I used the die to cut several "masks" from sticky notes.  I started stamping the penguins at the bottom of my card panel, then masked them with the diecuts as I continued building my pile o' penguins.  Really easy and fun to do!
When I had the whole gang stamped, I decided I wanted to ink the background, so I put my diecut masks over the top row of penguins and sponged Aqua Mist and Tropical Teal inks.  The sentiment was stamped using a combination of two sets -- Penned Elegance and Keep it Simple: From All of Us.


I gave one of the penguins a balloon, which was done with the Birthday Balloons set.  I thought they needed a little color, so I colored the beaks and added just a bit of gray shading to their bodies using colored pencils.  I decided they needed even more color, so I diecut some bows and bowties using a couple of different die sets -- Huggables: Bunny & Chick and Dress Up Dolls: Basics.  Finally, I stamped some stars in the background using the star cluster from the Birthday Balloons set.  Such a fun, happy card!  I smiled the whole time I was making it.  :-)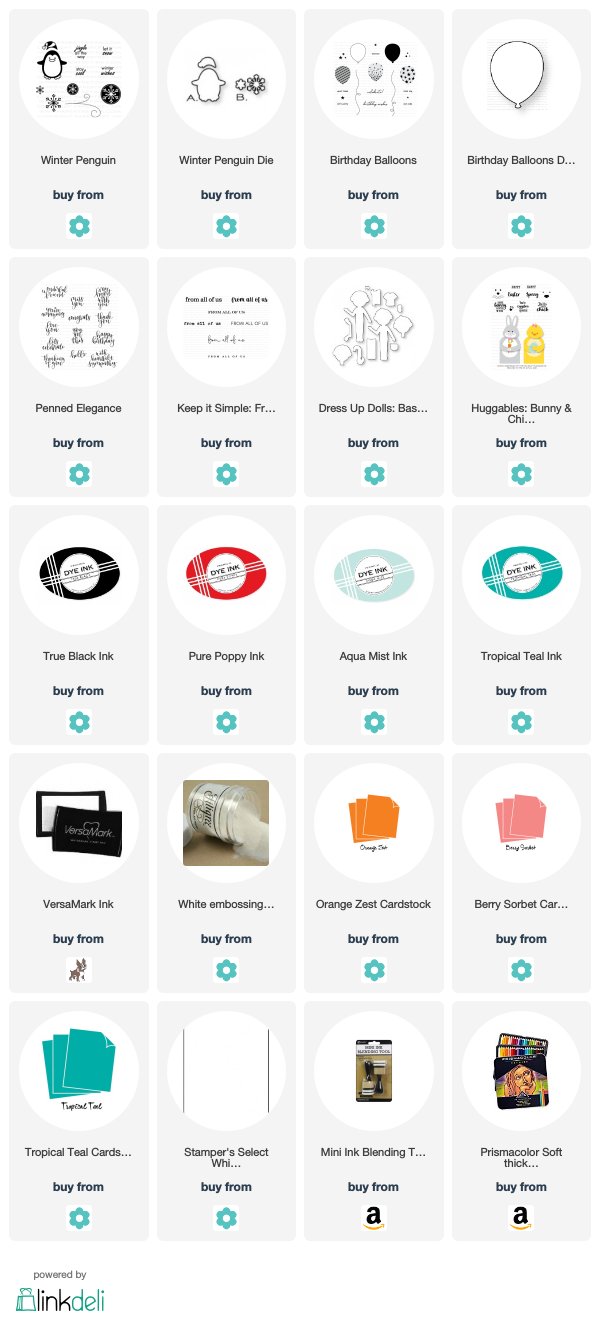 Michelle and Lizzie are also participating in this week's Throwback Thursday, so be sure to see what they've created with this cute set!  Enjoy your day!