Good morning and welcome to the second day of products and projects for the big Papertrey Ink February release and anniversary celebration!  There are more great contests and giveaways on the Papertrey Ink blog, so be sure to check out today's activities and play along!
Today I get to introduce some great new products by Lexi, all with an Irish theme!  I'm showcasing two different stamp and die sets:  Irish Blessings and Celtic Knots.  All of these new products will be available for purchase from Papertrey Ink beginning at 10pm ET on February 15th. 
I'm excited to show you some projects with these new sets!  First up is a fresh, cheery shamrock card that uses the new Irish Blessings stamps and dies.  I diecut a whole bunch of those clovers and stamped them in shades of green - New Leaf, Green Parakeet, and Limeade Ice.
I diecut the plaid from the Mix & Mat: Plaid set from the center of a white card base, then arranged all of those clovers around it.  For the sentiment, I stamped the "lucky you!" from the new Irish Blessings set and embossed it with white powder.  Then I sponged some green inks over it and attached it to the center of the plaid panel.  It turned out so bright and fresh looking - I love the mix of greens!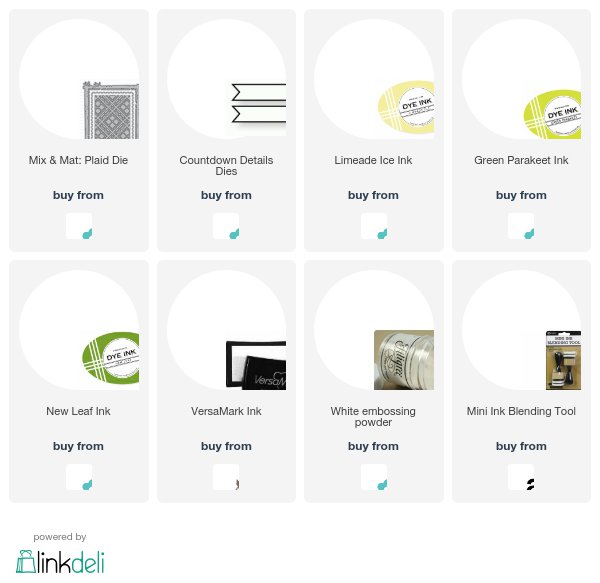 My next card has a much different feel.  I combined both of the new sets on this card.  I love this sentiment from the Irish Blessings set and decided to play off of that sentiment by creating a door scene using that pretty arched doorway from the Home Made set.  
I created a background for that pretty door by doing some watercoloring.  I first did just kind of a wash with warm browns and golds, concentrating the color in the corners.  Then I want back and added some "bricks" using more concentrated color.  It was really surprisingly easy!  They're just rectangles...and kind of messy ones at that, but that's the beauty of watercoloring.  It's very forgiving!


I heat embossed that sentiment with gold powder above the door.  To finish it off, I added some diecut pre-printed wisteria from the Garden Gate kit.  That pretty frame around the outside?  That's from the new Celtic Knots set and it's so pretty!  I diecut it from Luxe Gold cardstock.  The end result maybe looks more Tuscan than Irish, but oh well.   :-)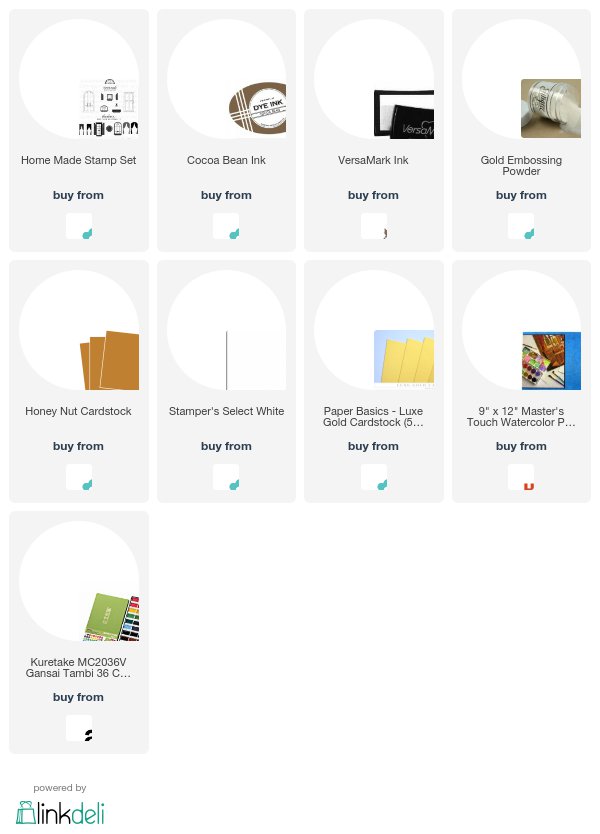 My next card has a very different look and color palette than I typically use, but it was fun to play around with something different!  I was browsing Pinterest for inspiration, and did a search for Celtic art...I noticed lots of rich, deep colors, which is what inspired the watercolor choices here.  
I started by stamping the large floral cluster from the Better Together set onto watercolor paper using a light gray ink.  Then I watercolored the whole works, including the background.  It took awhile, but I find it very relaxing.  

To finish it off, I diecut that pretty frame and cross using the Celtic Knots dies, then stamped them with the coordinating images and heat embossed everything with gold.  I also added a gold embossed sentiment, which is from the Irish Blessings set.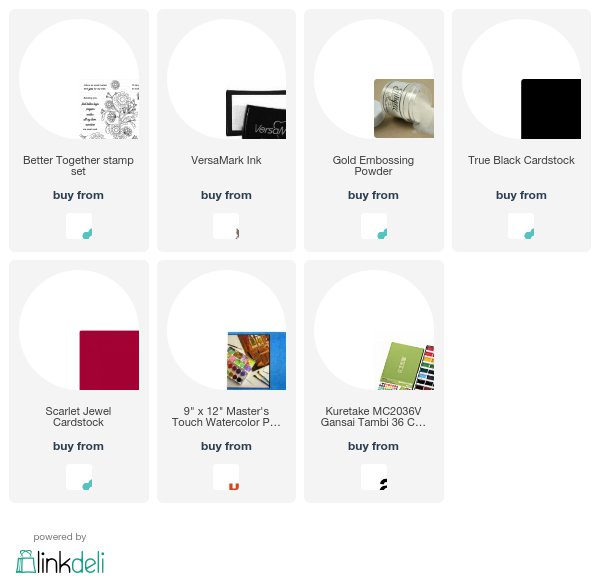 That wraps up my projects today...there's still so much more to come, so I hope you'll stop back again tomorrow!